News
Get the latest news and updates from Animal Equality
Starbucks India introduces a Plant-based Menu
Starbucks India recently introduced a vegan menu in collaboration with the Bollywood couple Genelia and Riteish Deshmukh's vegan meat startup called Imagine Meats. 
June 17, 2022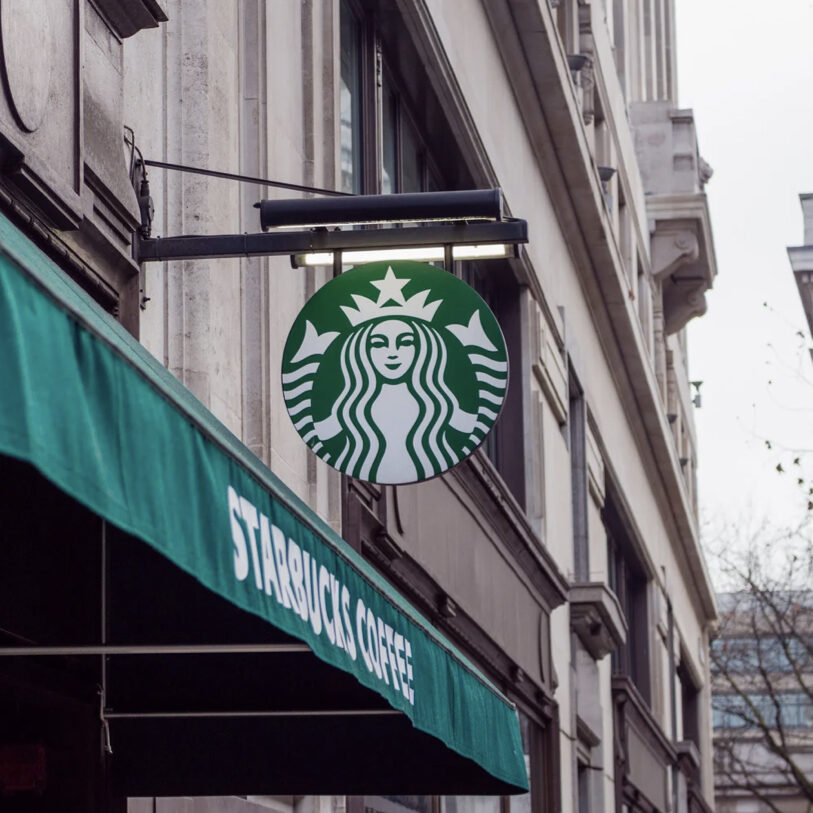 With more and more people choosing a plant-based diet, Starbucks has made a big change and grabbed the attention of vegan coffee lovers in India. Starbucks India recently introduced a vegan menu in collaboration with the Bollywood couple Genelia and Riteish Deshmukh's vegan meat startup called Imagine Meats.
Together, they have created three new vegan options for select locations of Starbucks across the country. The menu includes:
Vegan Sausage Croissant Roll with spiced tomato sauce
Vegan Croissant Bun with tomatoes, sautéed vegetables, and chermoula
Vegan Hummus Kebab Wrap with green pea hummus and pickled carrots
It is the first time Starbucks India has launched a dedicated vegan menu with plant-based meats on it. Starbucks also has coffee options with plant-based milk alternatives like soy milk and almond milk instead of dairy.
More About Imagine Meats
Imagine Meat is a startup founded by Bollywood actors Genelia and Riteish Deshmukh in the year 2021. It aims to provide plant-based meats to suit the palate of Indian consumers. The team worked through the pandemic to create Indian-style plant-based meat products such as kebabs, kheema, biryani, nuggets, and burgers with plant-based chicken and mutton.
They successfully replicated meat into healthy plant-based alternatives made without cholesterol, animal hormones, or antibiotics. These products are ideal for anyone who wishes to eat meat without contributing to environmental damage or the guilt of animal cruelty.
Plant-based options at Starbucks around the World
Across the world, the Starbucks coffee chain offers various plant-based options. Starbucks had globally introduced dairy-free options for beverages. However, they had not added any plant-based eatables to go with the beverages.
In 2021, Starbucks UK introduced a plant-based lunch and baked products such as the first-ever plant-based tuna sandwich. It is made using plant-based tuna, red onion, cucumber, arugula, and vegan mayonnaise. Apart from that, Starbucks UK included a No'Meatball Marinara Wrap. This wrap includes plant-based meatballs, marinara sauce, kale, and smoked plant-based cheese. They also added a Spinach and Pea Falafel Wrap on their menu. It has the goodness of hummus, caramelized onion chutney, and pickled slaw. For toastie lovers, Starbucks UK included a Plant-Based Tomato Melt Toastie, which is filled with plant-based cheese and white sauce. They have also introduced a Pumpkin Spice Latte with non-dairy whipped cream.
Starbucks Hong Kong also added plant-based crab cakes to the menu at 170 locations across the country last year. This is the first instance of the international coffee chain including plant-based seafood on its menu. Furthermore, Starbucks Hong Kong added a delectable Thai Style New Crab Cake Salad. It is made using Omni crab cakes developed by OmniFoods, which is a local plant-based meat company started by the entrepreneur David Yeung. The salad also has tomato, lettuce, pumpkin, fresh pomelo pulp, and salad dressing. The salad dressing contains fish sauce, so it is served on the side so plant-based eaters can choose to avoid it.
Starbucks in the United States has options such as Chickpea Bites & Avocado Protein Box. They also have plant-based Bagels which can be eaten with packaged Organic Avocado Spread, Hazelnut Butter, or Classic Almond Butter, but this depends on the availability and locality. They added Rolled & Steel Cut Oatmeal, which is not specifically labeled as vegan but doesn't contain any animal products. Apart from this, they included Strawberry Overnight Grains which has cooked oats, oatmeal in coconut milk, red quinoa, and chia seeds with strawberries, shaved coconut, and toasted almonds
Starbucks chains across Europe also recently added a special vegan menu. It includes vegan munchies and plant-based milk options. They have included a vegan breakfast menu and a vegan lunch menu. It has the five-grain oatmeal, a barbecue vegan jackfruit wrap with slaw, and a delicious dark chocolate and hazelnut bar. They already offered dairy substitutes like soy, coconut, and almond milk. But Starbucks in Europe has added oat milk to their plant-based milk selection.
Now, Starbucks India is catering to its ever-growing vegan population. For some time, Starbucks India had collaborated with Indian Chef Sanjeev Kapoor and included several vegetarian options on the menu. This included a vegan and gluten-free dish called Red Poha with Coconut Stew, which has flavored, flattened rice flakes with a warm coconut vegetable stew.
However, the addition of plant-based meats has taken the Starbucks India repertoire to the next level for people who are consciously choosing a plant-based lifestyle.
The Initiative to Raise Awareness and Meet Climate Goals
In a country like India, the introduction of plant-based options at Starbucks India can help the international coffee franchise reach out to a larger population. This can help the franchise get a step closer to achieving its climate goals such as decreasing greenhouse gas emissions, water usage, wastage, and waste production by up to 50% percent across the next 8 years.
A 2020 audit revealed that dairy production contributes to the biggest portion of Starbucks' carbon footprint. The audit also provided insights into how over 31,000 Starbucks global outlets produce 15.6 million metric tons of greenhouse gases and that 21% of these emissions come from dairy. Since then, Starbucks started making changes in this direction to include new, sustainable options through plant-based alternatives.
Plant-based Change for Good
To meet climate goals and put an end to animal cruelty, giants like Starbucks and many other franchises are exploring animal-free alternatives.
Adding plant-based alternatives on the menu will not just help vegans enjoy their experience at Starbucks but it will increase curiosity among meat-eaters to try and explore plant-based options. A step at a time, the world can become a better and more compassionate place for us, the animals, and the planet.
---
Latest News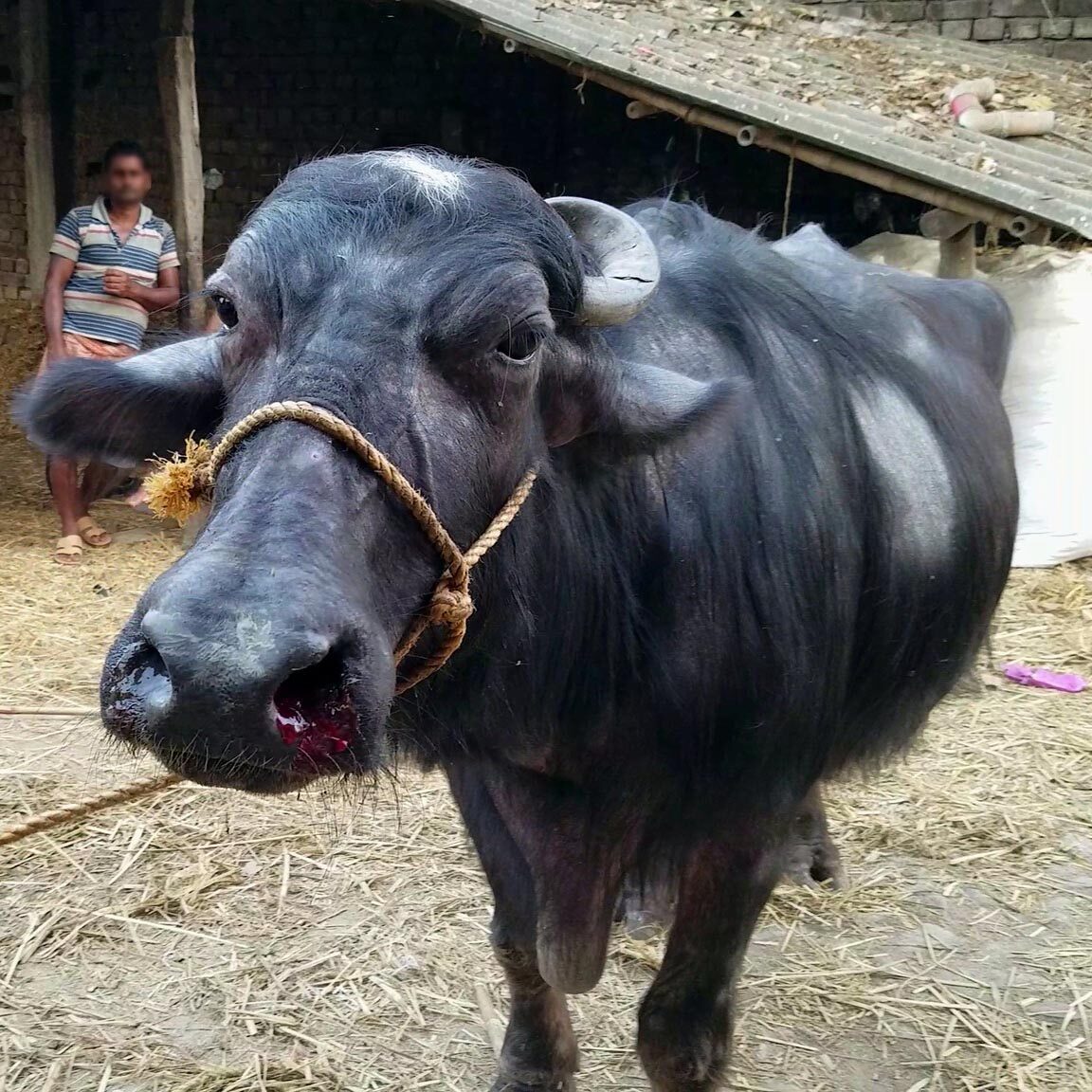 July 19, 2022
---
In 2017 Animal Equality introduced its nationwide investigation into dairy farms exposing the cruel and illegal practices conducted routinely for dairy production. The investigation also exposed the abuse inflicted on animals during the transport of 'unproductive' dairy animals to the slaughterhouse. As a part of its latest investigation into dairies…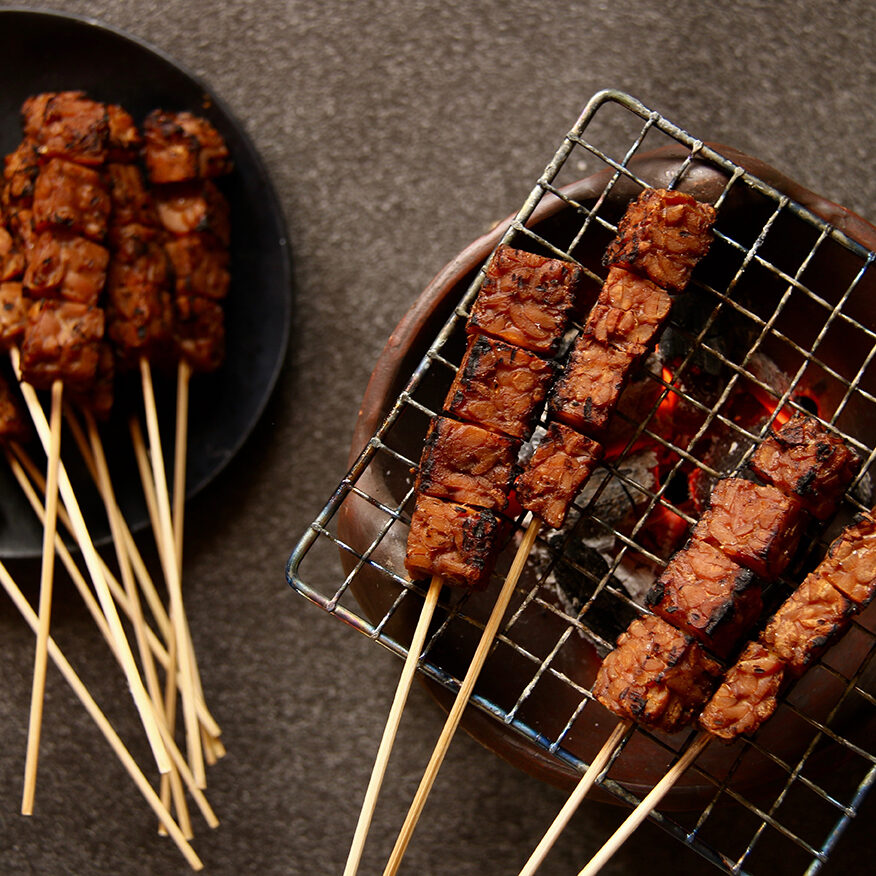 March 9, 2022
---
The power couple Anushka and Virat recently invested in a Mumbai-based startup called Blue Tribe Foods.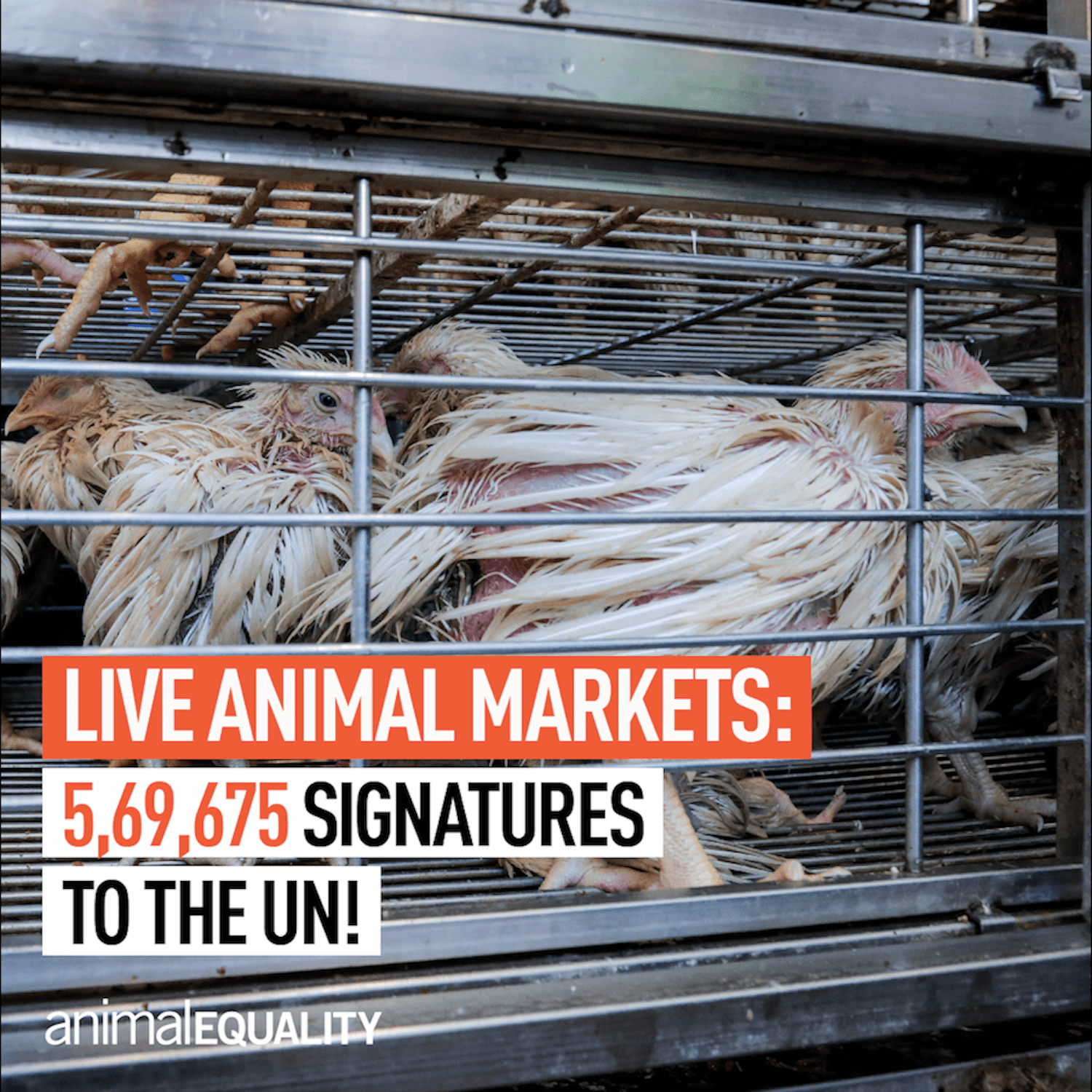 June 17, 2021
---
Today, Animal Equality presented over half a million signatures to the United Nations (U.N.) along with a petition that called for the end of the sale of live animals at markets.