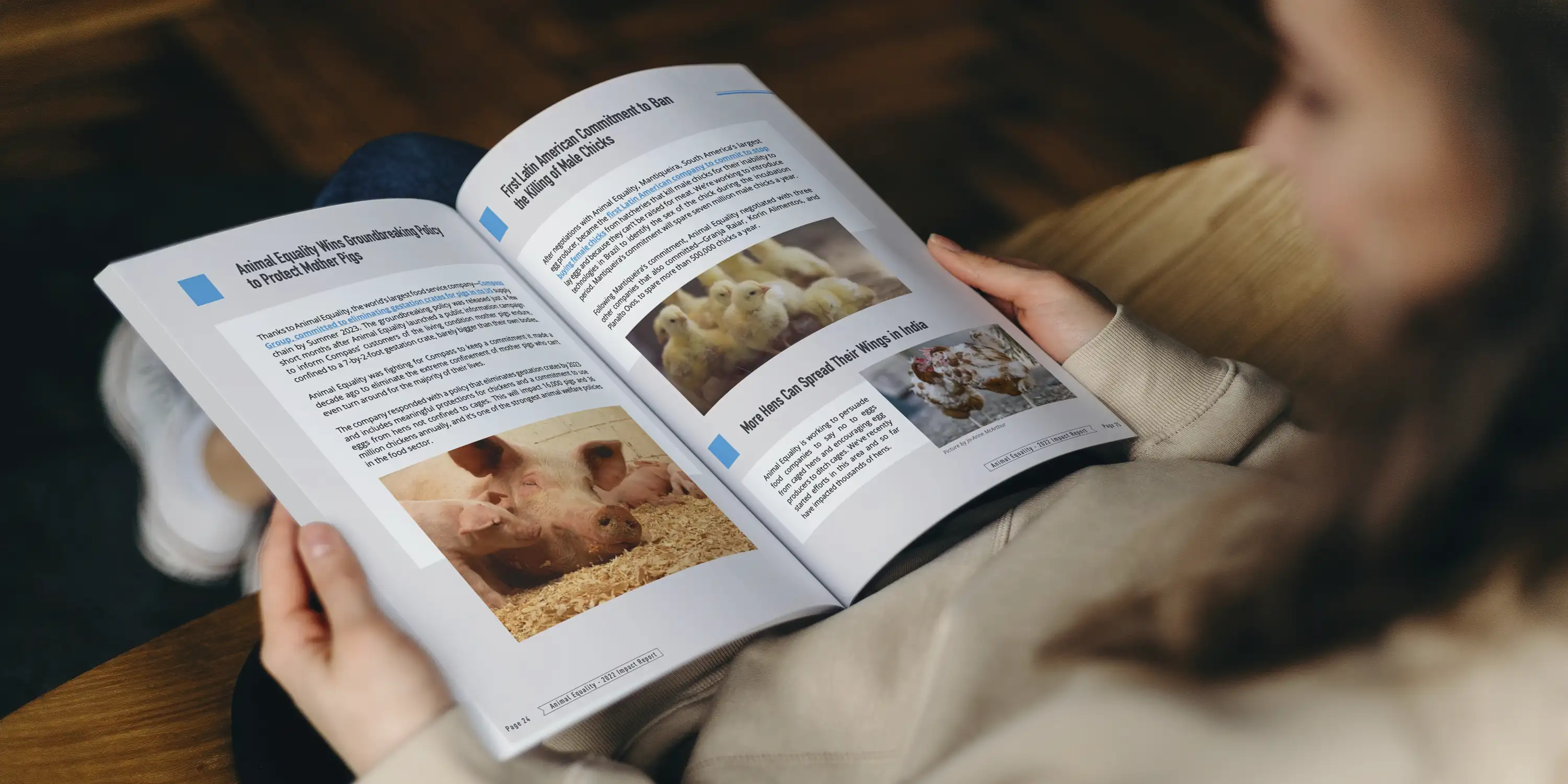 IMPACT REPORT MIDYEAR 2023
Thanks to you, we have impacted over 26 million animals in eight countries.
Learn here about the change that, together, we are making for animals.
Dear friend,
I am thrilled to share the remarkable progress you've made for animals in the first six months of the year.
You are successfully advancing laws to protect animals across Mexico, from the state level to the Mexican Constitution itself.
You defended Prop 12 in the U.S. Supreme Court, saving millions of animals from extreme confinement.
And, along with actress Richa Moorjani, you released footage from an investigation into India's dairy industry. You've effectively shined a spotlight on the hidden cruelties that animals endure behind closed doors.
As you will read in this report, the ripple effect of these efforts has been truly remarkable. More and more people have embraced plant-based alternatives and adopted a compassionate lifestyle to stop animal cruelty.
And we still have six months ahead of us!
Every dollar you donated, every petition you signed, and every moment dedicated to amplifying our message has played a crucial role in propelling forward our shared mission to help animals.
Together, we will create a world that celebrates compassion, respect, and justice for all.
I hope you take pride in reading about these achievements—because they are yours.
With heartfelt gratitude,

Sharon Núñez
President, Animal Equality
ANIMAL EQUALITY: +17 YEARS OF CHANGING THE WORLD FOR ANIMALS
In 2006, Animal Equality was founded in Spain by Sharon Núñez, Jose Valle, and Javier Moreno with one mission: to protect animals.
In 2016, Animal Equality decided to dedicate its resources exclusively to farmed animals, which are raised and killed for food. Farmed animals suffer and die in the greatest number and are generally not protected by laws and policies.
Today, Animal Equality is one of the most effective advocates for farmed animals in the world.
With you by our side, we work tirelessly in eight countries—the United States, the United Kingdom, Germany, Italy, Spain, Mexico, Brazil, and India—to achieve our shared vision of a world in which all animals are respected and protected.
Thanks to your support, we conduct undercover investigations to expose what animals endure inside factory farms and slaughterhouses. We also make tangible progress for them by criminalizing abuse, promoting new laws, working with companies to update their animal protection policies, and inspiring people to reduce or eliminate their consumption of animal products.
None of this would be possible without you.
Let's celebrate your achievements for animals from January to June 2023.
HIGHLIGHTS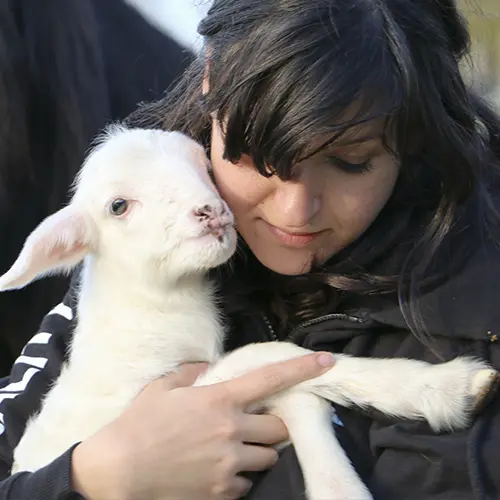 26+ MILLION
ANIMALS IMPACTED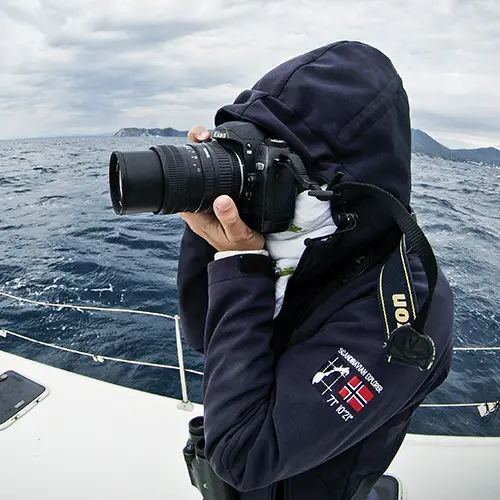 4
INVESTIGATIONS PRESENTED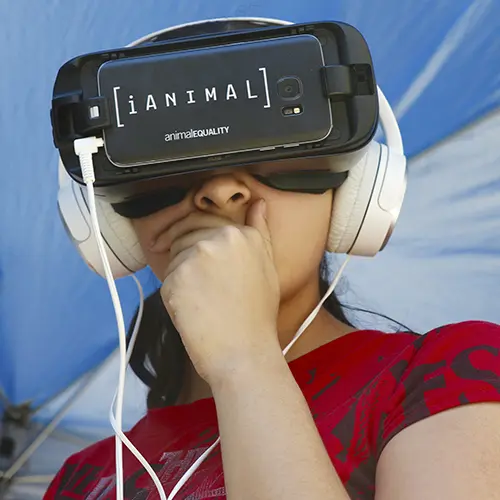 3+ MILLION
VIEWS OF OUR VIDEOS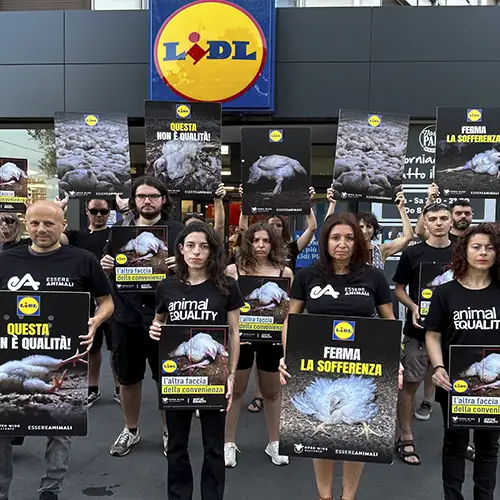 125,000+
VOLUNTEERS AROUND
THE WORLD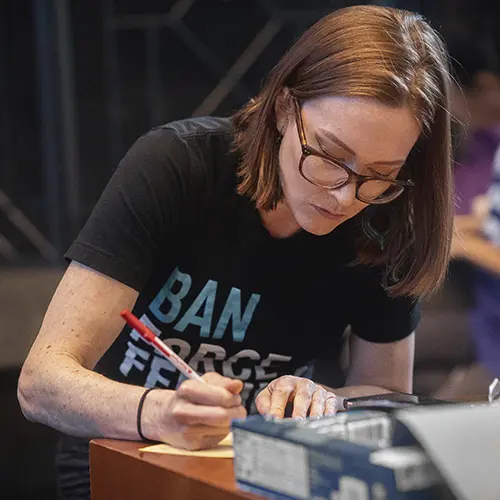 388,000+
PEOPLE SUPPORTED OUR CAMPAIGNS
PROMOTING DELICIOUS PLANT‑BASED EATING
Adopting a plant-based eating is Animal Equality's main and most important message to citizens around the world. Much of our resources are dedicated to spreading compassion through our every day decisions. We include strong plant-based messaging in all our publications, especially in our investigation videos, web pages, blogs, news articles, social media, and emails. We encourage our supporters to replace meat, dairy, and eggs with delicious, plant-based foods.
That is why we created Love Veg, Animal Equality's signature plant-based program. Its website, social media, emails, and events provide people with the information, motivation, and recipes they need to discover the diverse world of plant-based foods.
We are inspiring millions of people to help animals with every meal!
366,000+
PEOPLE RECEIVING LOVE EMAIL EMAILS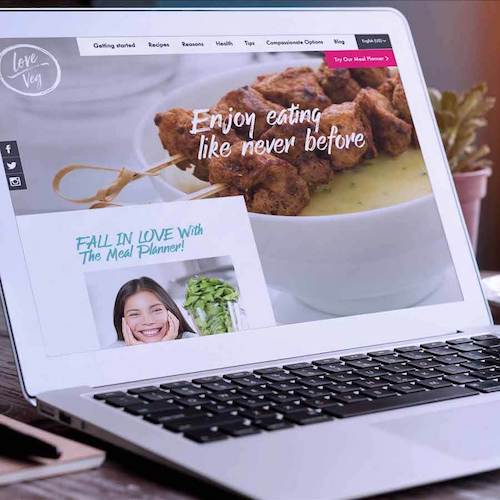 816,000+
VISITS TO THE LOVE VEG WEBSITE
48,000+
ESTIMATED VIEWS OF LOVE VEG IN THE MEDIA
Inviting people to protect animals in every meal
Mexico's latest Love Veg campaign promotes legumes as an alternative to battle the meat industry's animal abuse. The recipe book, More Legumes to Save Animals, contains 20 delicious and easy-to-make recipes and has been downloaded over 110,000 times in just a few weeks!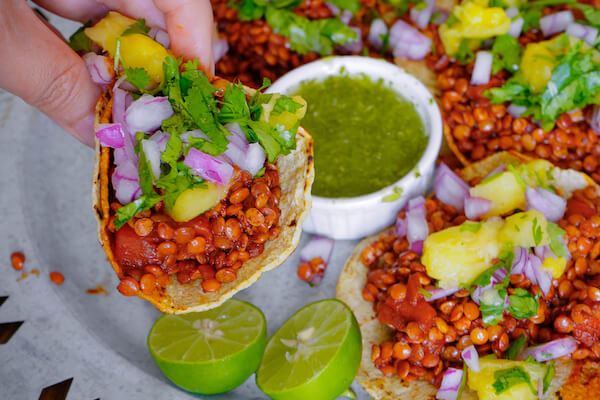 Inspiring Brazilians to go plant-based
Last February, we relaunched Love Veg in Brazil with the My First Vegan Recipes cookbook! Almost 10,000 people have visited the landing page, and thousands have subscribed to receive our emails, complete with information about transitioning to plant-based foods.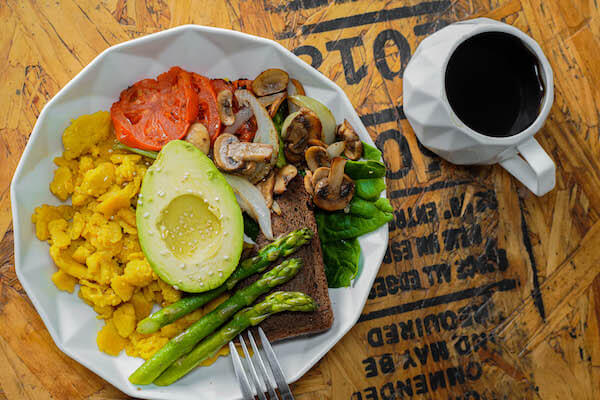 MeatOut Day in Mexico: Motivating Dietetics students to give plant-based foods a try
On International MeatOut Day, we visited a university in Guadalajara, Mexico. Here, we offered Dietetics students two workshops about plant-based foods, illustrating their benefits for human health and animals. We also showcased iAnimal, our virtual reality project that gives viewers an immersive look at the life of factory-farmed animals. The team also delivered vegan guides to other students at the university for the entire day.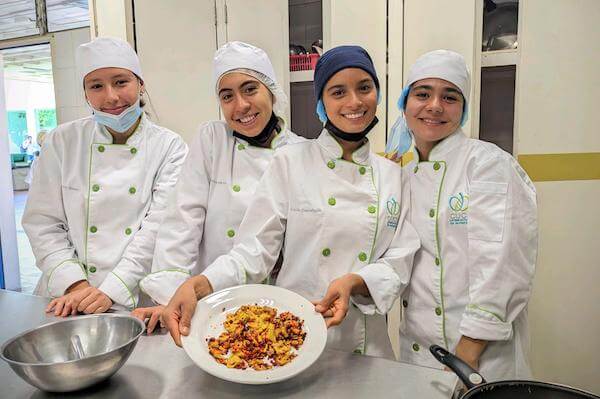 Love Veg in Italy: Animals feel, eat vegetables!
In April, we organized a large demonstration in Milan's Piazza Duomo to spread the message: "Animals Feel." We gave a speech to raise awareness and distributed thousands of flyers, inviting passersby to try plant-based.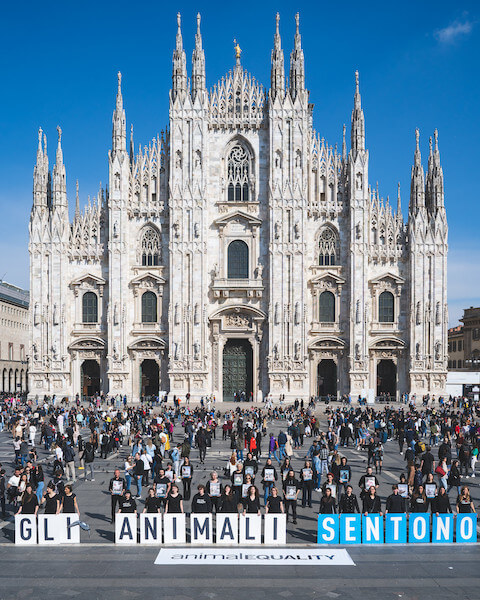 Meanwhile, we published a web page to share exclusive information about factory farming and invite people to reduce or eliminate their consumption of animal products. It includes a new Love Veg cookbook with vegan recipes provided by chefs, influencers, and other plant-based cooking experts. More than 5,000 people have downloaded it!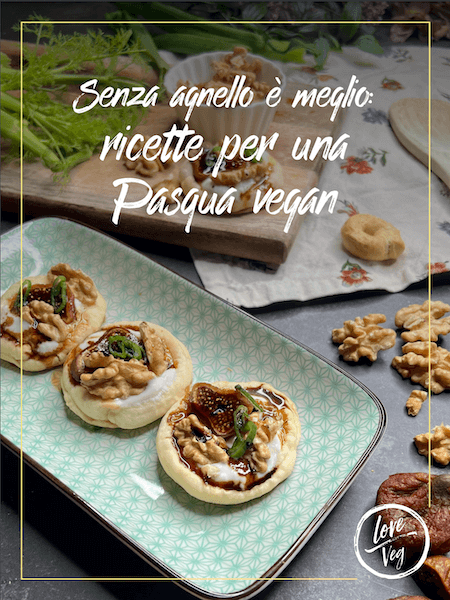 Indian influencers promoting the 21-Day Plant-Powered Challenge
We collaborated with actor and anchor Eesha G. to release a video about the 21-Day Plant-Powered Challenge. As a vegan of 15 years, she shared her plant-based journey, tips, and insights with our supporters. Several celebrities have also joined to promote plant-based foods, including pro tennis player Vishwajeet Sangle, and supermodel and actor Elena Fernandes.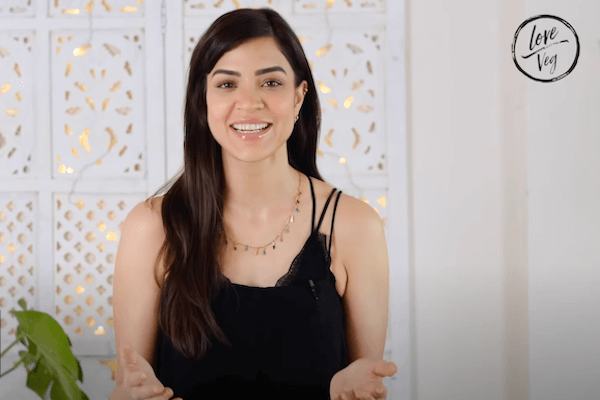 Love Veg invites people to live plant-based in Germany
Animal Equality attended the Veganes Sommerfest in Berlin, which had an estimated 60,000 visitors. At Animal Equality's stand, over 250 visitors watched iAnimal, a virtual reality project that allows viewers to see the realities of animals' lives on factory farms.
After watching it, Animal Equality invited people to visit the Love Veg website. This year, the website has been visited by over 8,000 people in the country. We expect this number to increase with its relaunch at the beginning of July. German supporters signing up will receive new recipes and advice for eating plant-based.
Advancing laws to promote plant-based food in Mexico
The Commissions in Mexico's Senate approved a bill introduced by Animal Equality and organization Alianza Alimentaria in May. If the whole Senate and the Chamber of Deputies approve, this bill would enact a General Law for Adequate and Sustainable Food in Mexico. We could then implement programs to transform Mexico's food system into a more sustainable and compassionate one.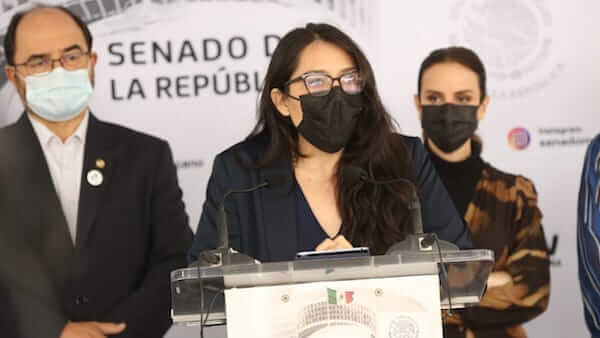 Campaign Actions
You've supported our campaigns to advocate for mother pigs trapped in cages. You've defended chickens bred to grow so large so quickly that their legs and organs cannot keep up. You have given a voice to farmed fish who are left to suffocate and die, and you've exposed how calves are dragged away from their mothers—never to be seen again—in the dairy industry.
By signing our petitions, sharing our work, and joining our protests, you are initiating changes to company policies, securing legal reforms, and even closing factory farms while convicting animal abusers. To top it off, thousands of people are switching to plant-based foods to help animals.
Ending Factory Farming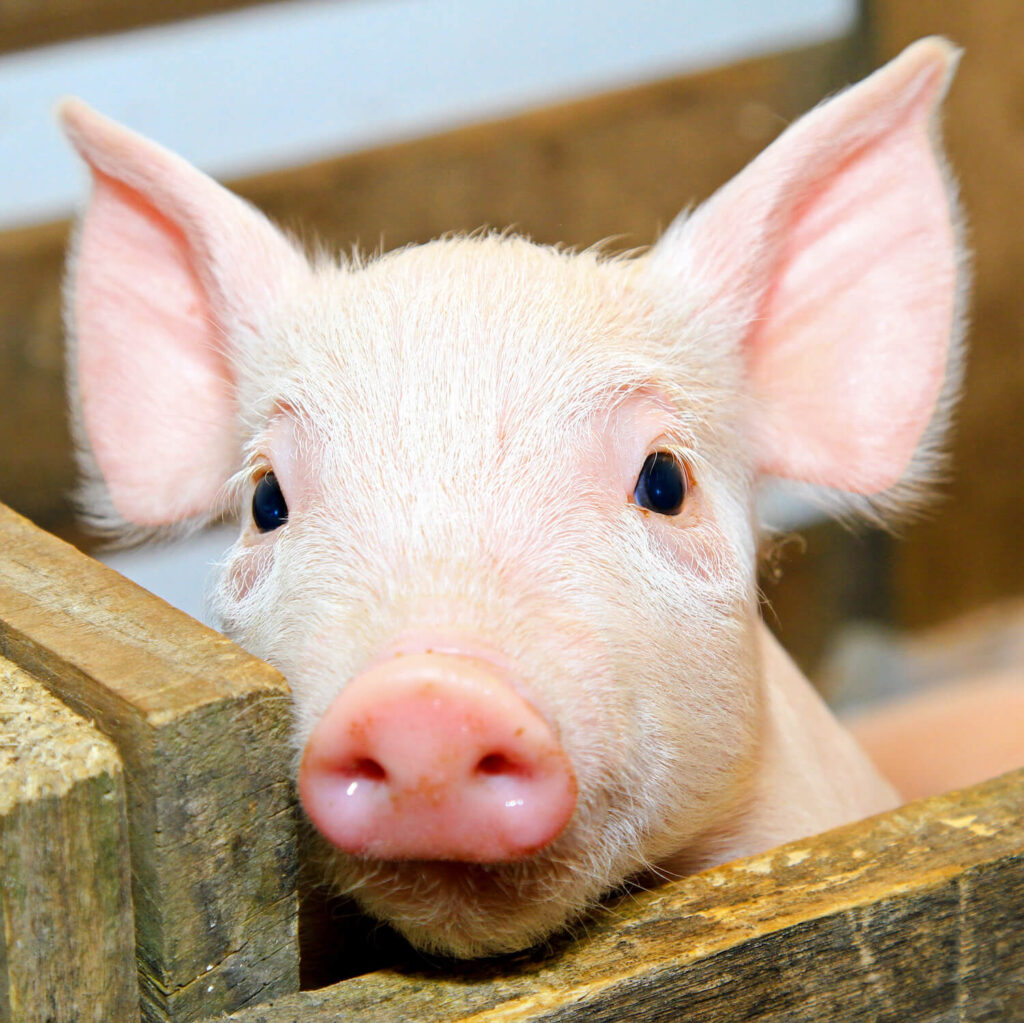 UNITED STATES
Animal Equality helps defend Prop 12 before the Supreme Court
California's Proposition ("Prop") 12, celebrated as America's strongest farmed animal welfare law, has been upheld by the Supreme Court despite opposition by the meat industry. Prop 12 establishes minimum space requirements for hens, pigs, and calves. Under the law, certain egg, pig, and veal products sold in California—including products imported from other states—must be produced in compliance with these requirements.
In September 2021, the pig's meat industry sued in an attempt to strike down the portion of the law regarding pig welfare. Animal Equality joined the case as an intervening party to help defend the law against the industry's attack. In May 2023, the Supreme Court announced its decision to uphold the law, setting a precedent for animal protection laws and allowing Prop 12 to take full effect. Pigs raised in California or brought into the state will now have the minimum space to lie down, stand up, and turn around.
MEXICO
Expanding legal protection for animals
In June, we introduced a bill in the State of Puebla, Mexico, to improve animal protection on farms. If passed, the bill would require video surveillance in slaughterhouses, protect animals used for work, and prohibit the production of any food made by force-feeding animals. This would be the first regulation of its kind in Mexico.
In January, we introduced a similar bill in the state of Veracruz, aiming to improve farmed animal welfare. This includes providing farmed animals with sufficient food and water, comfortable and safe spaces, and veterinary inspection for painful procedures.
On the other hand, Chiapas is currently the only Mexican state that doesn't consider acts of animal cruelty a crime. We have launched a new campaign urging the state's Congress to modify its Penal Code and criminalize animal abuse. It should be noted that this initiative will not only protect animals raised or killed for food but all those found in the state.
Picture: Jean Ortega, Legislative Coordinator for Animal Equality in Mexico, and Dulce Ramírez, Executive Director for Animal Equality in Mexico, during the bill's introduction in Puebla's Congress.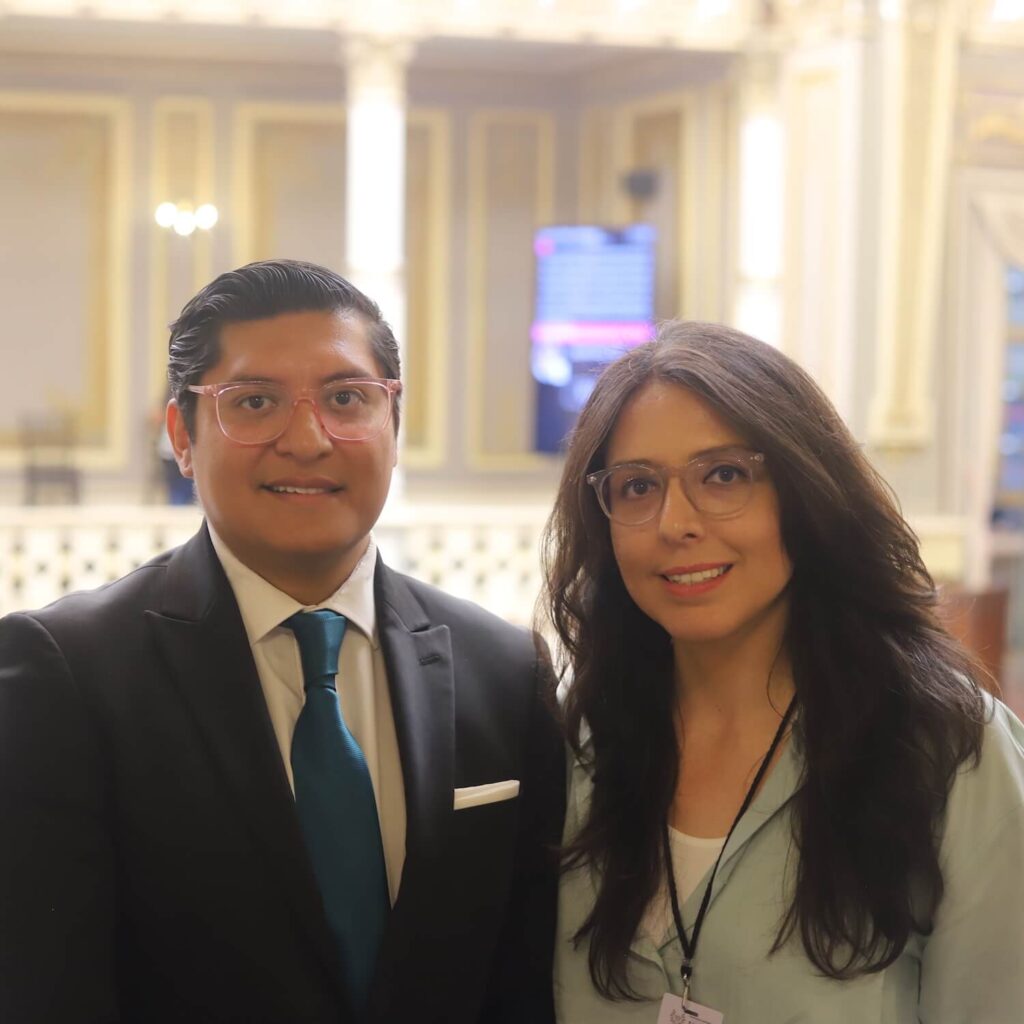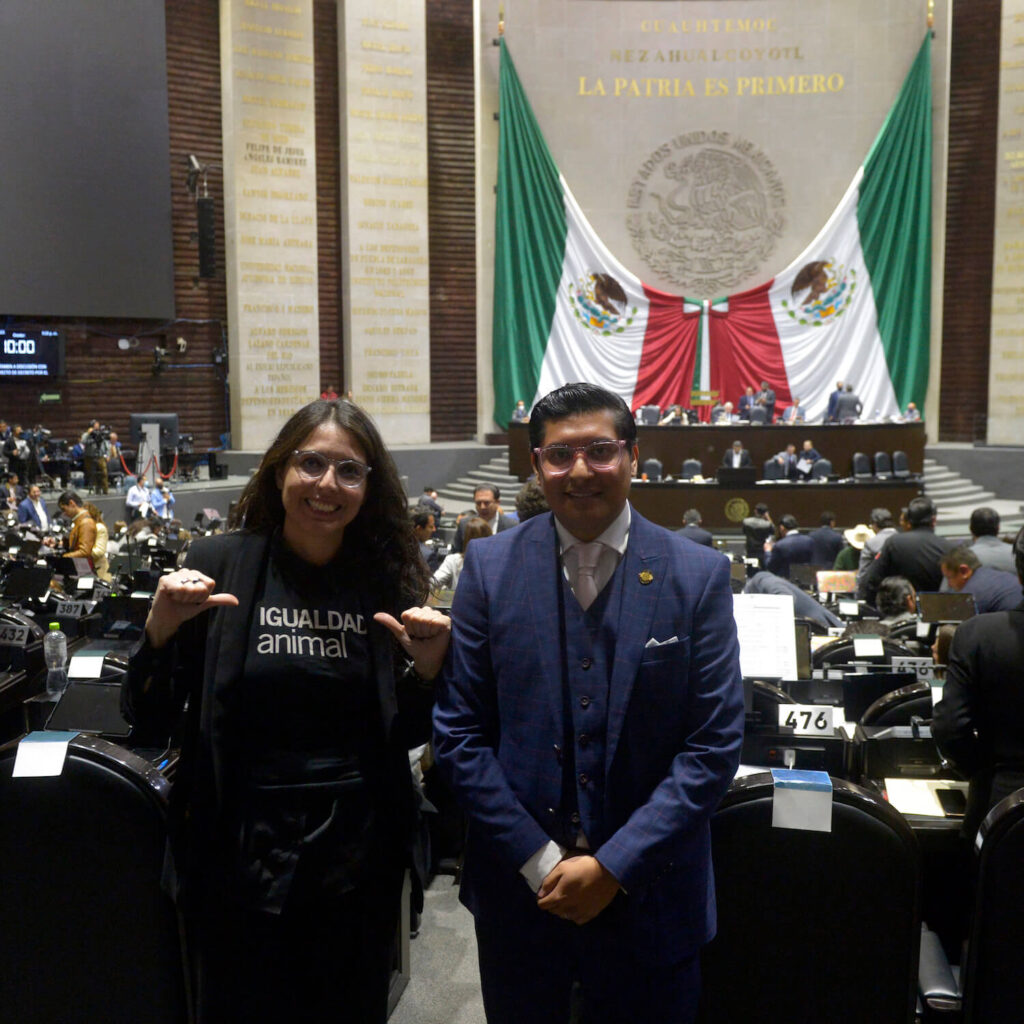 MEXICO
Animal Equality is close to including animals in the Constitution for the first time
This past March, the Chamber of Deputies approved (almost unanimously) an Animal Equality bill allowing the Federal Congress to create animal welfare laws. More than 100,000 people signed our petition in support of this reform. If the Senate approves the bill, we will present the country's first General Law of Animal Welfare, protecting all animals (including farmed ones).
Picture: Jean Ortega, Legislative Coordinator for Animal Equality in Mexico, and Dulce Ramírez, Executive Director for Animal Equality in Mexico, stand before Congress as it announces its bill's approval.
UNITED KINGDOM
British comedian joins Animal Equality in calling for UK farms to be licensed
Diane Morgan, known best for her role in Netflix's After Life and as Philomena Cunk in her BBC show, joined us in demanding mandatory licensing on UK farms. She recorded a viral video with over 315,000 views, encouraging fellow animal lovers to eat plant-based and sign our petition. She also joined us to hand in over 120,000 petition signatures to the UK Prime Minister.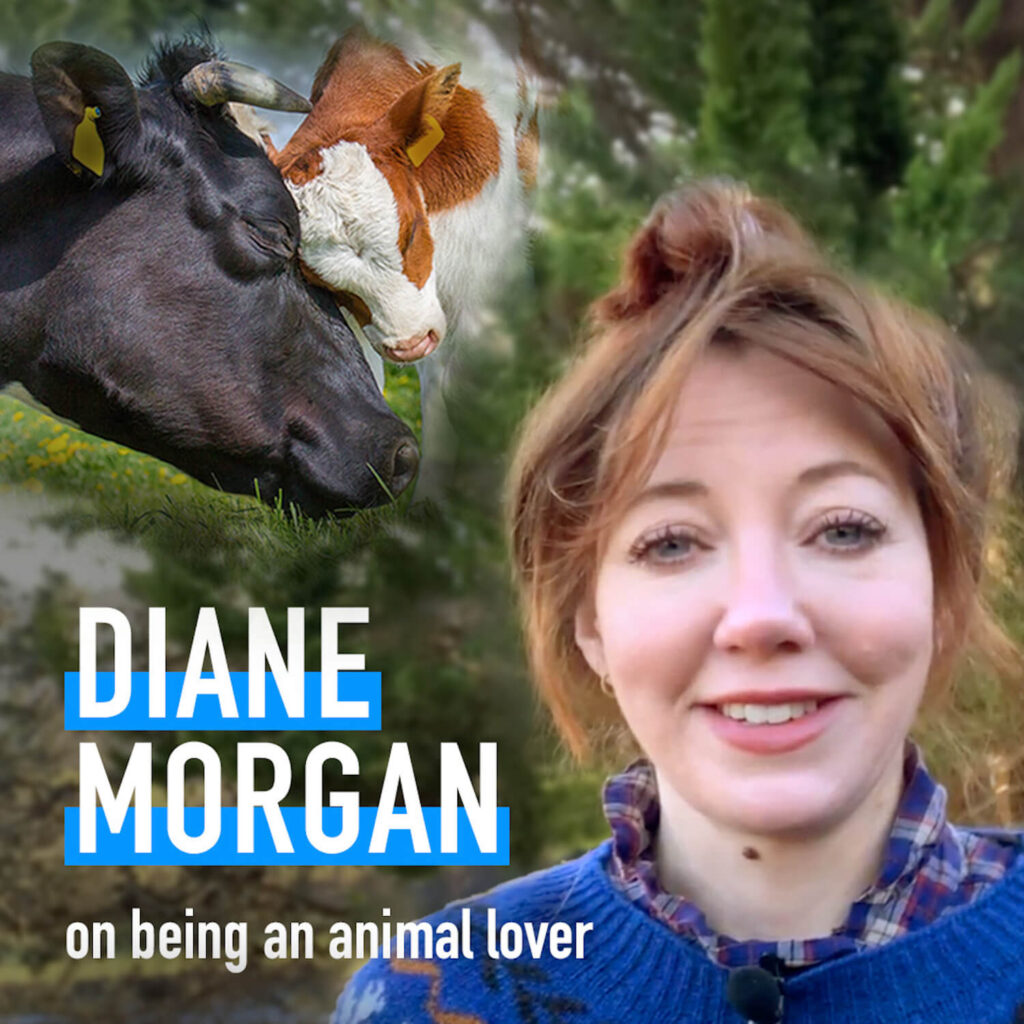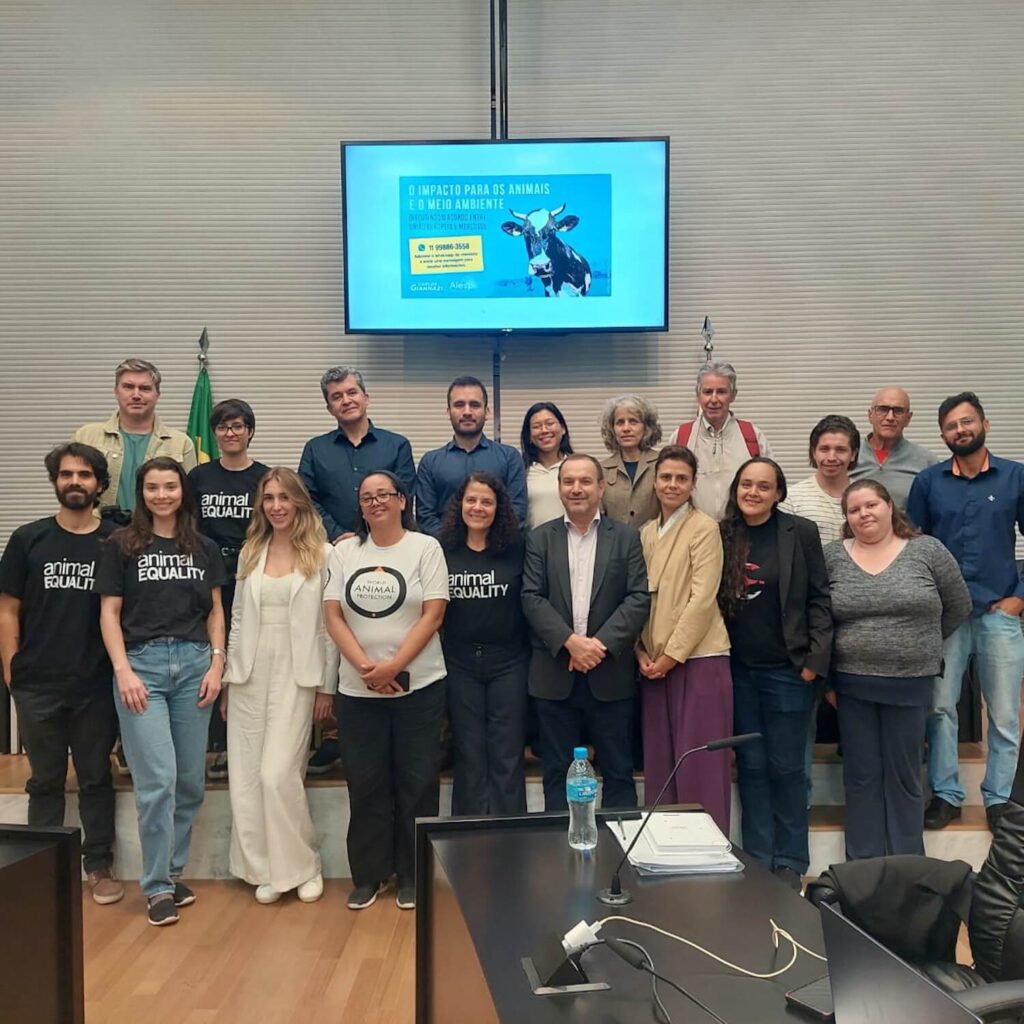 BRAZIL
Animal Equality speaks loud and clear for animals in EU-Mercosur Agreement
The EU-Mercosur Agreement is a proposed free trade agreement between the European Union and South American countries (known as the Mercosur trade bloc). This treaty could increase European demand for cheaper Brazilian animal products if passed. Because the EU has more legal protections for animals, Animal Equality and other organizations demand that Brazilian animals shipped to Europe be held to the same protection standards. In addition to sending letters to the European Parliament and the Brazilian Government, we participated in strategic meetings with Brazilian politicians and Members of the European Parliament.
Picture: Animal Equality and other organizations debate the impacts of this treaty for farmed animals during a public hearing.
ITALY
Addressing live animal transport at the Parliament
Since Italy was among the countries supporting live animal transport during the last European Union AGRIFISH Council, we posed a parliamentary question to the Italian Minister of Agriculture, Francesco Lollobrigida, about the issue. Although he answered that the country already has enough controls on animal transport, he acknowledged the importance of the topic. This opens the door to further dialogue with authorities, advancing our efforts to finally ban animal transport.
Picture: Animal Equality and Animal Welfare Foundation collaborated in documenting the transportation of animals from Eastern Europe to Italy.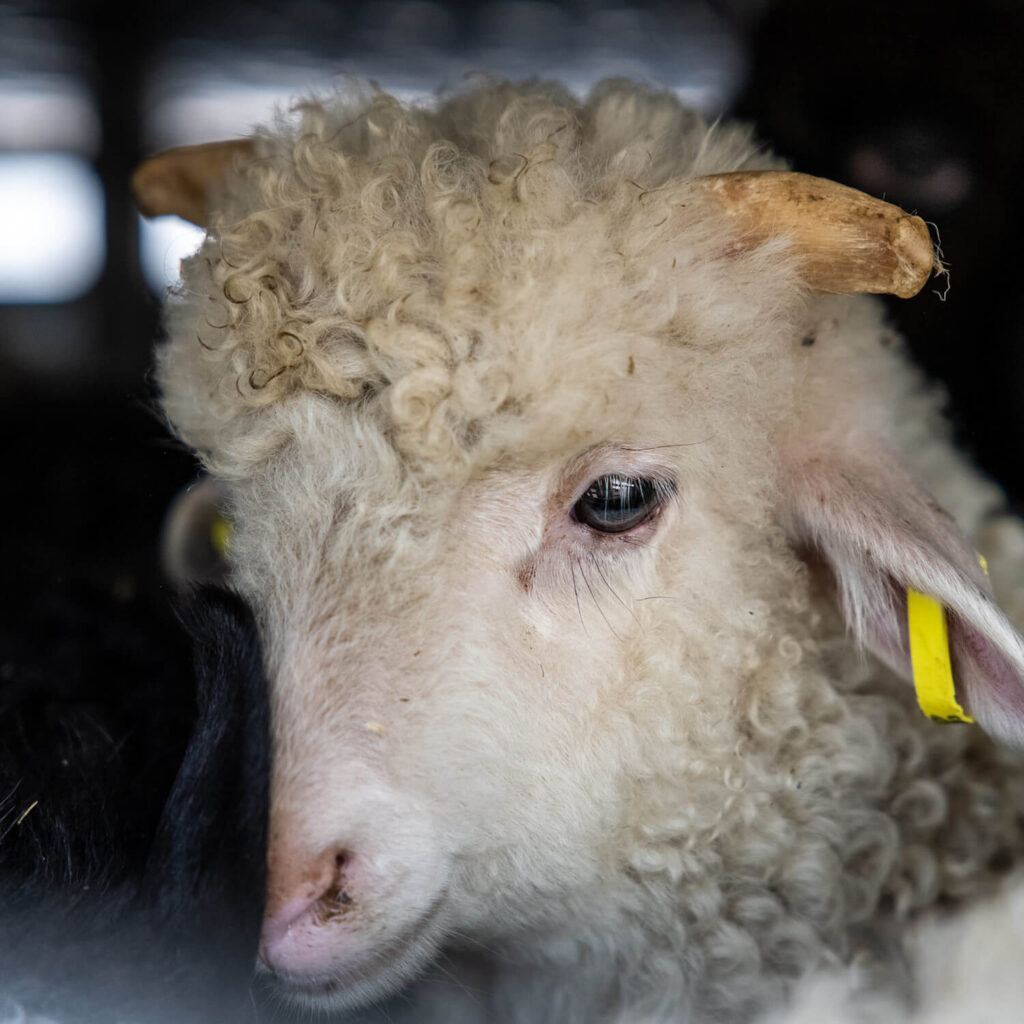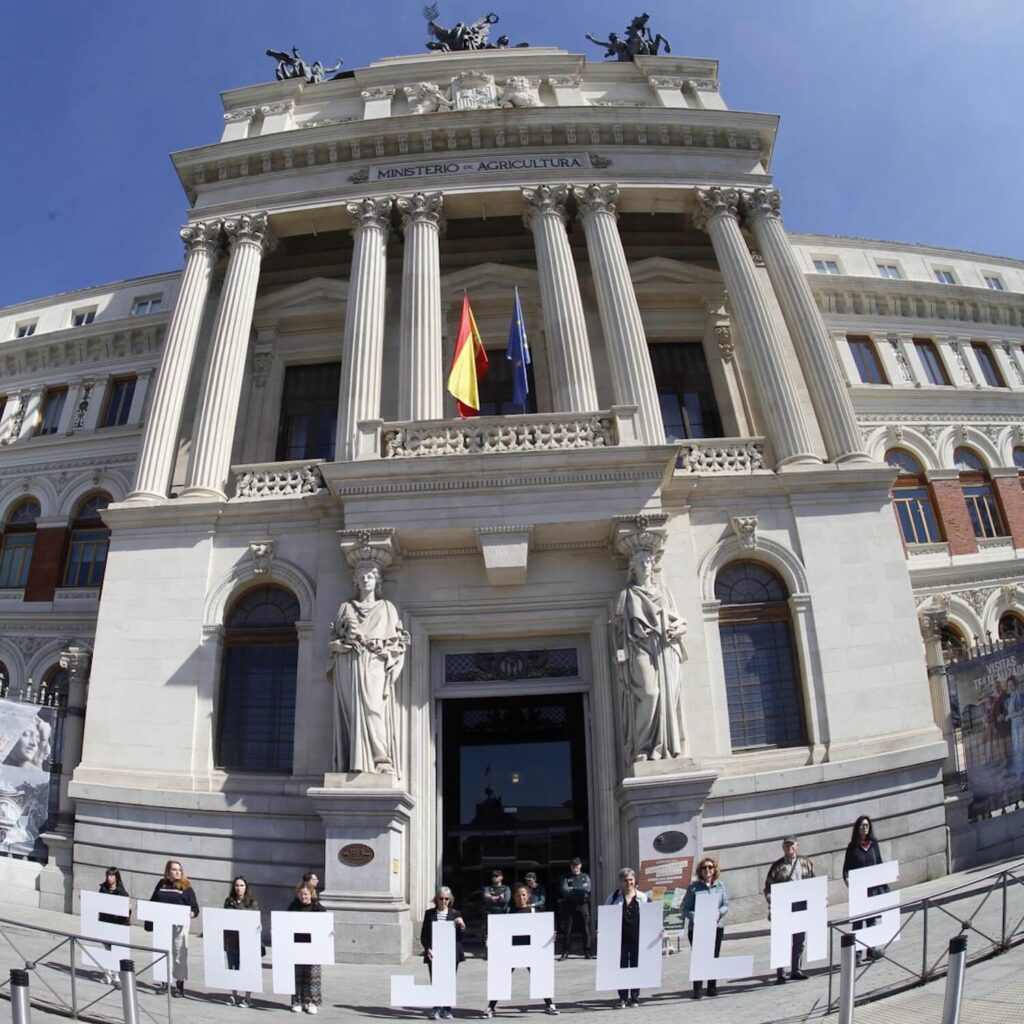 SPAIN
Demanding an end to cages at the Ministry of Agriculture
Under the slogan "Stop Cages," Animal Equality volunteers protested before the Ministry of Agriculture, Fisheries, and Food in Spain. Spain is the European Union country with the highest number of caged animals on farms, caging a total of 86 million. That is why we delivered a letter to the Minister of Agriculture, Luis Planas, demanding a concrete plan to eliminate cages following the European Union's promise to prohibit their use by 2027.
Picture: Animal Equality volunteers at the Ministry of Agriculture in Madrid.
Giving Cows in the Dairy Industry a Voice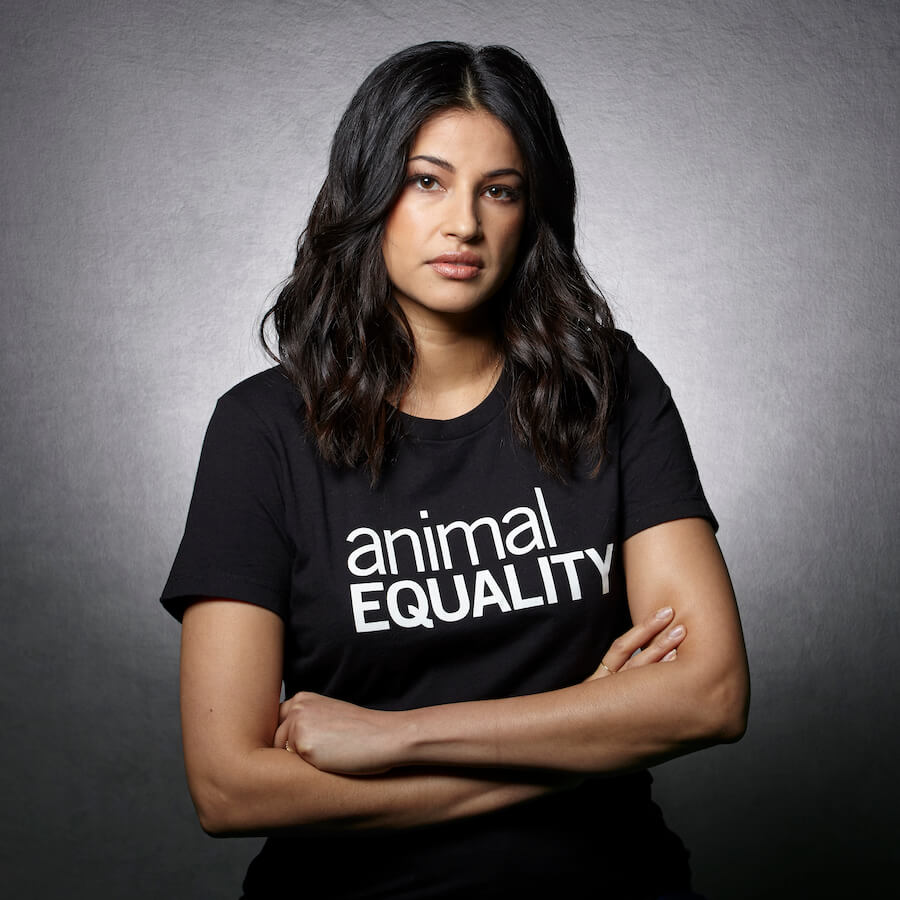 UNITED STATES
We partnered with actress and dedicated activist Richa Moorjani to release footage from an investigation into India's dairy industry. The extensive investigation took place over two years and covered 27 farms, six markets, and two slaughterhouses nationwide. As the largest producer of dairy products in the world, the issues presented by Richa extend past India's borders, showing the cruelty behind this global industry. Richa's strong plant-based message is reaching millions through social media, Animal Equality's website, and press coverage.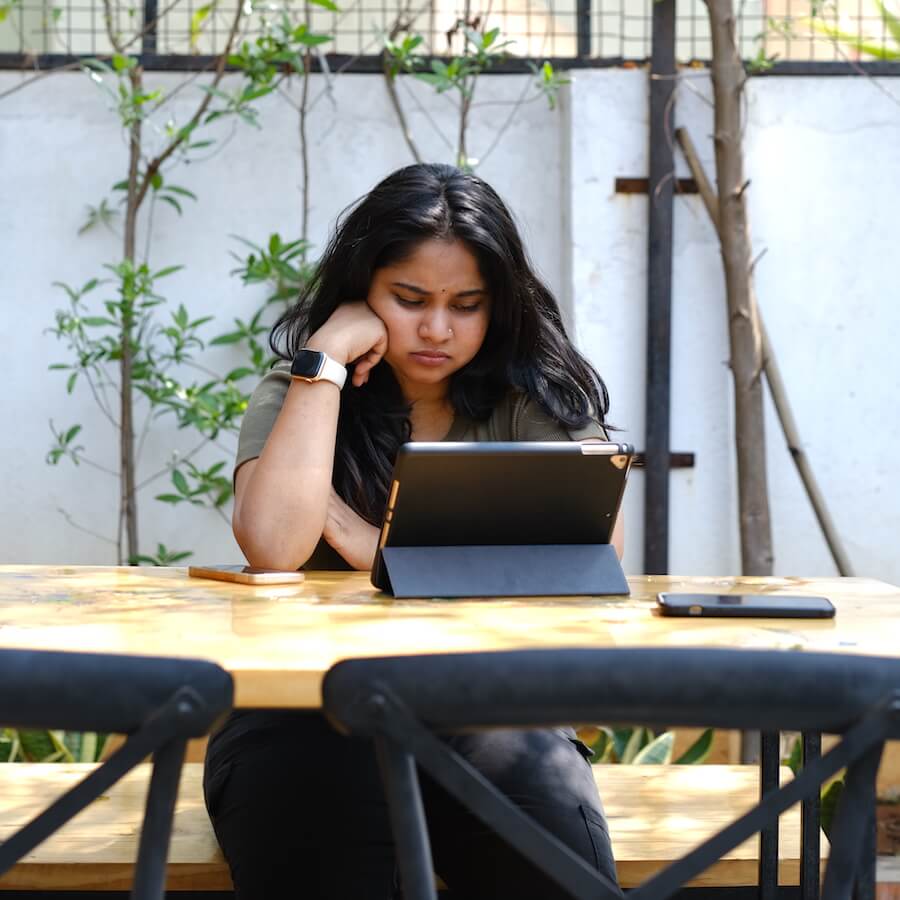 INDIA
As a response to our Dairy's Dark Secret investigation, we created videos with actor Ayn Zoya and influencer Vyshnavi Gudivada, in which they urge the public to eliminate dairy from their diet while trying plant-based alternatives.

Picture: Influencer Vyshnavi Gudivada watching our investigation.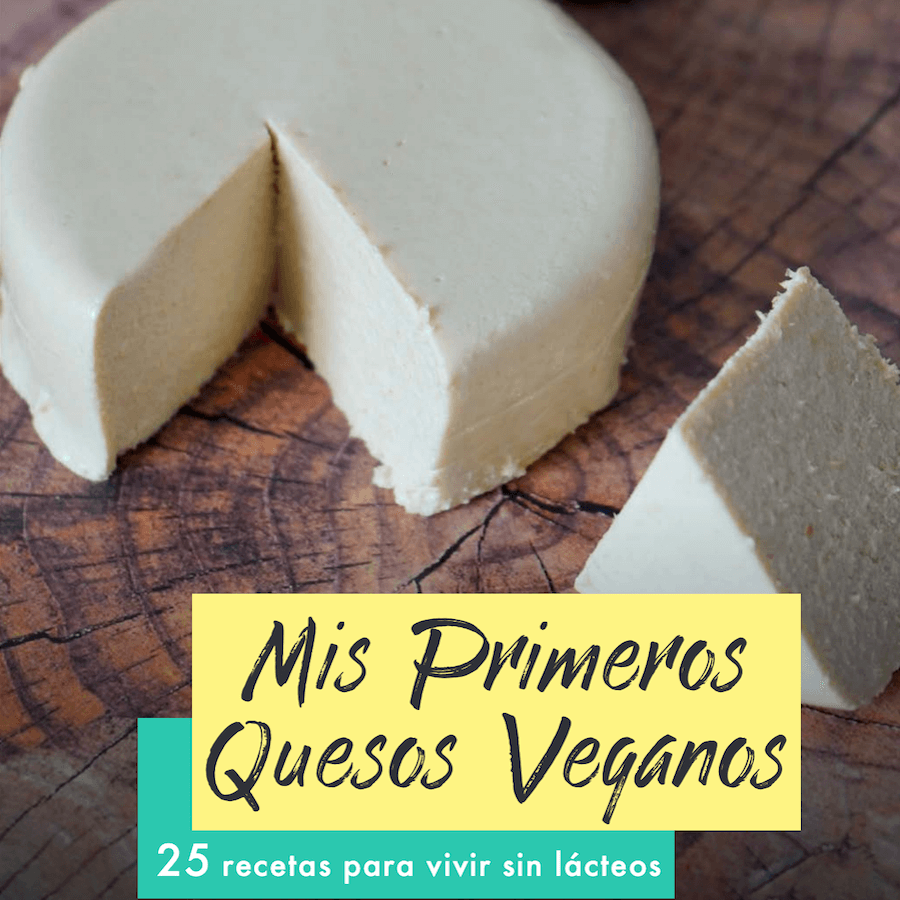 SPAIN
Immediately following an advertising campaign by Central Lechera Asturiana—a Spanish dairy producer—we combatted its "I drink milk" slogan with a video exposing common industry practices. As we called on supporters to choose plant-based alternatives, Love Veg Spain offered them an ebook titled My First Vegan Cheeses. This ebook contains 29 recipes utilizing oat, coconut, and soy milk. Meanwhile, we called the government to stop subsidizing the Spanish dairy sector and support plant-based alternatives instead.

Improving the Lives of Chickens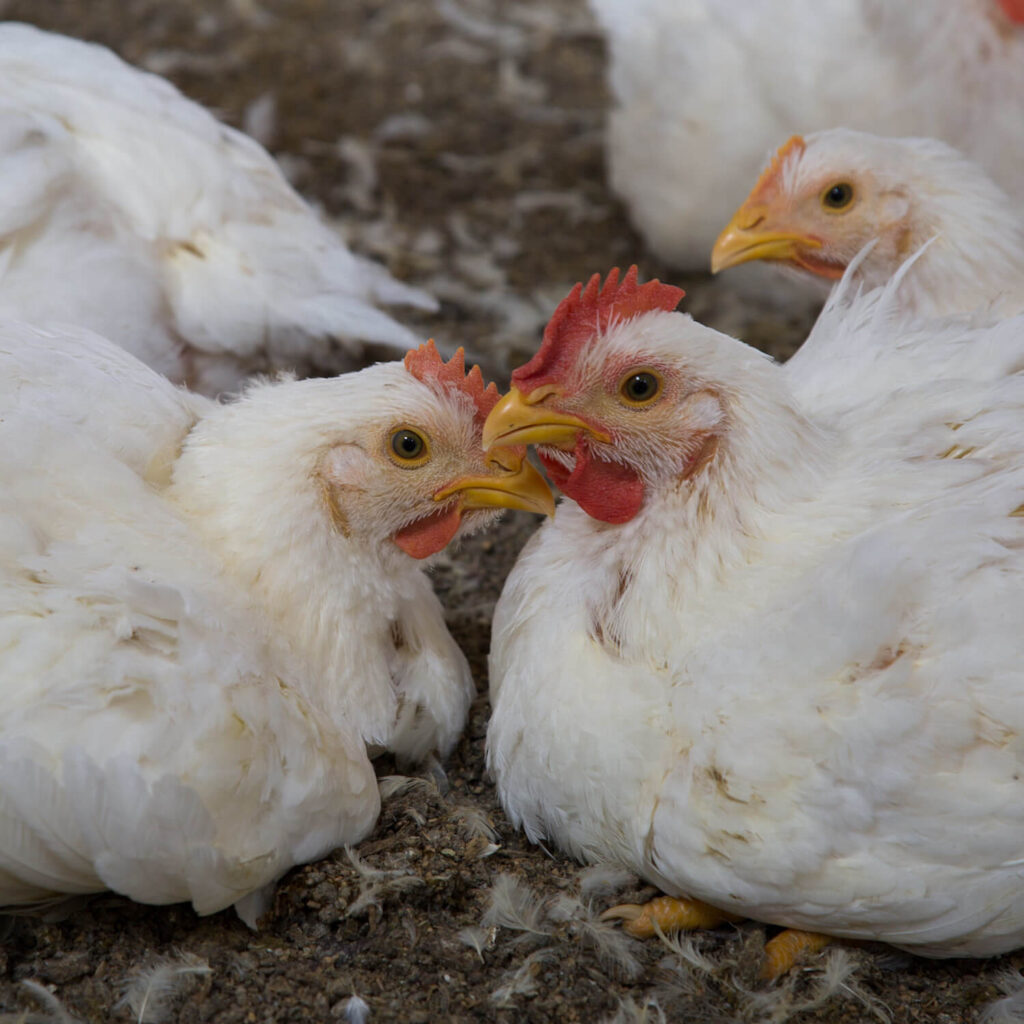 MEXICO
Exposing chicken slaughter invites people to choose plant-based
During an undercover investigation in Mexico, Animal Equality revealed chickens (the most consumed land animal in the country) being brutally killed at only 42 days old. The shocking images have been featured in some of the most influential media in the country and have been seen by an estimated 180,000 people, leading many to choose plant-based chicken alternatives.
Picture: Chickens we have encountered during our investigations inside farms in Mexico.
ITALY
European Union Commission to address fast-growing chicken welfare, following Animal Equality's complaint
In May, Animal Equality presented the plight of chickens during a debate in the Petitions Committee of the European Parliament. The Commission left our petition open, making a ban on fast-growing chicken breeding possible. The European Union Commission admitted that breeding fast-growing chickens is "problematic" and will evaluate the practice in its 2023 review of farmed animal welfare legislation. This is in response to the 27 complaints we filed against all European Union (EU) member states, stating that fast-growing chicken farming is in conflict with EU animal welfare laws. Our complaint argues that this genetic selection has disastrous repercussions on their quality of life.
Picture: Matteo Cupi, Vice President for Europe for Animal Equality, speaking at the European Parliament.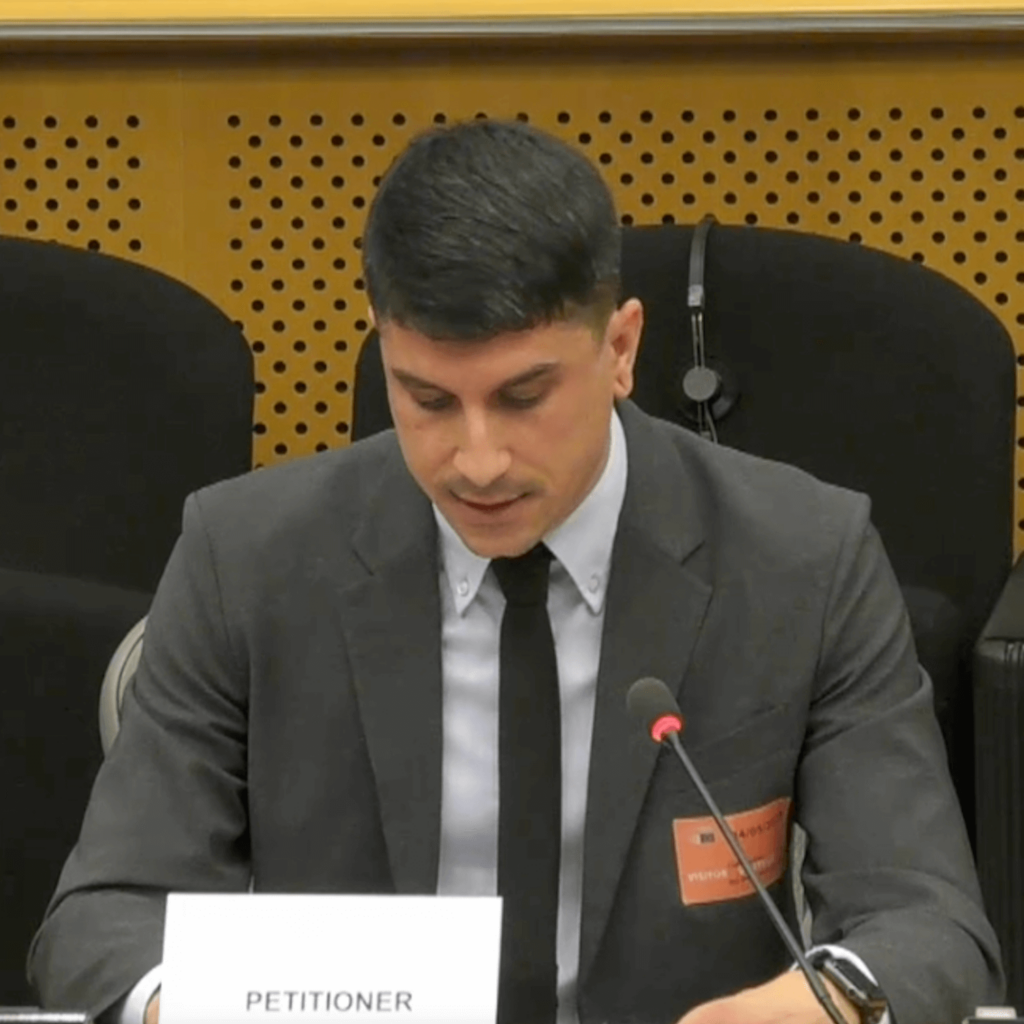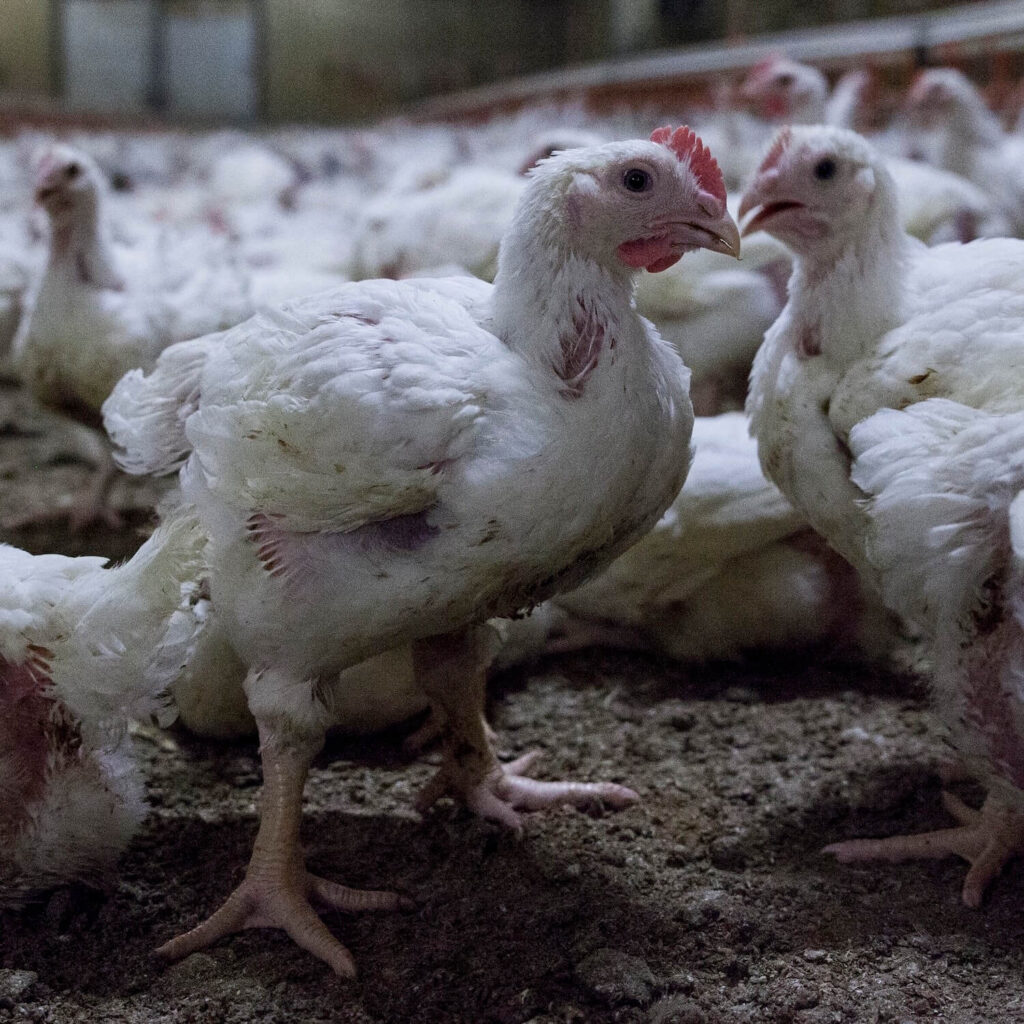 GERMANY
Asking LIDL to commit to chicken protections
Animal Equality in Germany, together with more than 20 other members of the Open Wing Alliance, is calling on German supermarket chain LIDL to join the European Chicken Commitment. This campaign relaunch follows a 2022 investigation into LIDL's supply chain, documenting chickens' living conditions. Bacteria have now been detected on meat products purchased at LIDL shops in Germany, indicating widespread use of antibiotics. We will continue to push LIDL to sign the European Chicken Commitment, impacting millions of chickens.
Picture: Animal Equality's investigation inside chicken farms in Germany.
Protecting Fish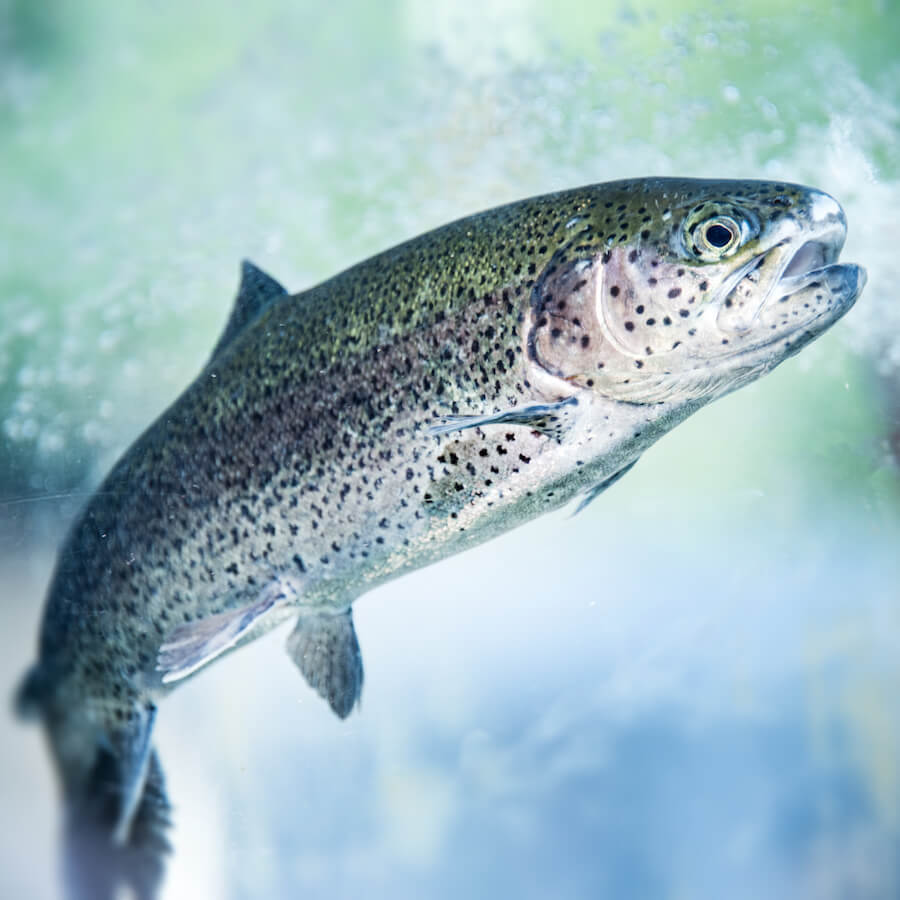 UNITED KINGDOM
Thanks to undercover investigators, we exposed the secretive fish farming industry in Scotland. Since there are currently no laws regarding how fish should be stunned or killed, we are urging the UK Government to put meaningful protections in place for aquatic animals at the time of slaughter. The investigation was published in an exclusive with The Independent.
Advocating for Ducks and Geese
UNITED KINGDOM
Celebrities send letter to Prime Minister, calling for foie gras import ban
Miriam Margolyes, Diane Morgan, Dame Twiggy Lawson, Alesha Dixon, and Dr. Amir Khan were among those who signed an open letter to the UK's Prime Minister after the Environment Secretary suggested that a foie gras import ban is not a priority. Coordinated by Animal Equality and PETA, the letter received major media attention. This included an interview with Animal Equality's Executive Director, Abigail Penny, on the BBC.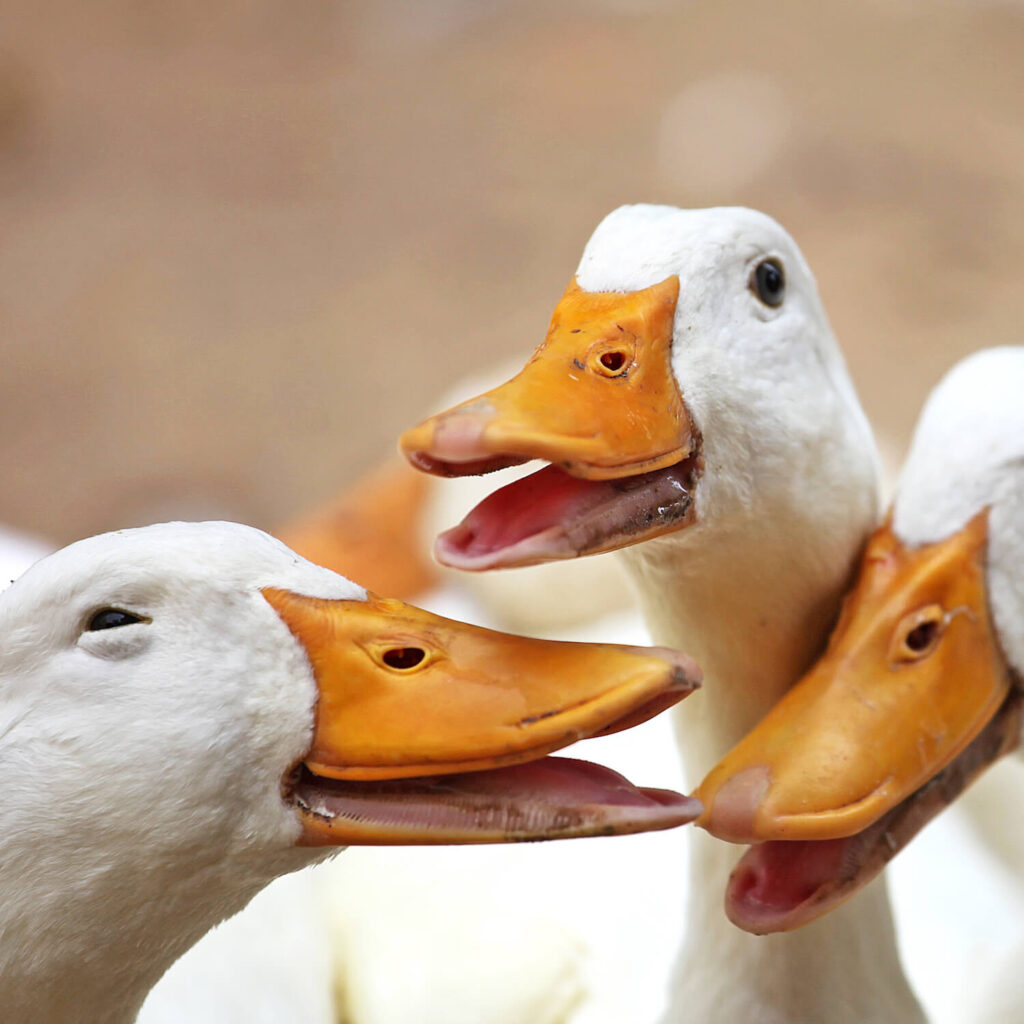 Eliminating Cages for Hens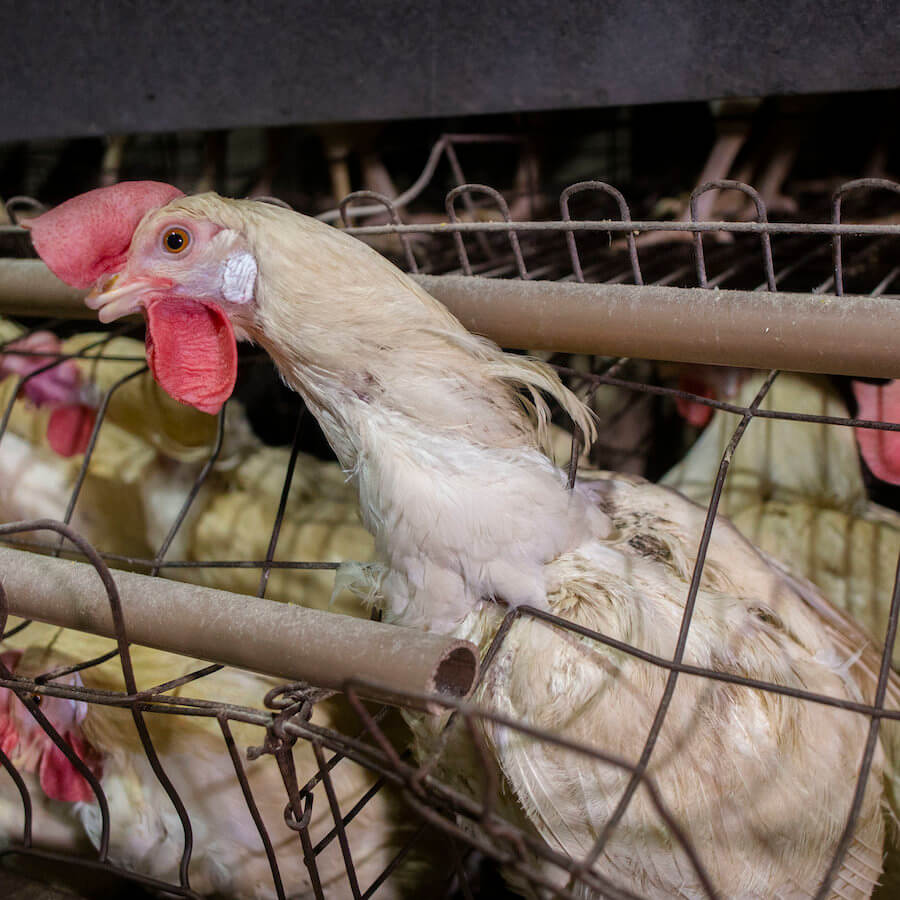 BRAZIL
After an 11-month campaign led by Animal Equality, the Brazilian supermarket Supernosso finally committed to eliminating eggs from caged hens in its supply chain by 2028. As the first such commitment in Minas Gerais, it will impact around 300,000 hens yearly. In Brazil, more than 95% of hens are still in cages, making commitments like these crucial.

Picture: Animal Equality's investigation in egg farms in Brazil.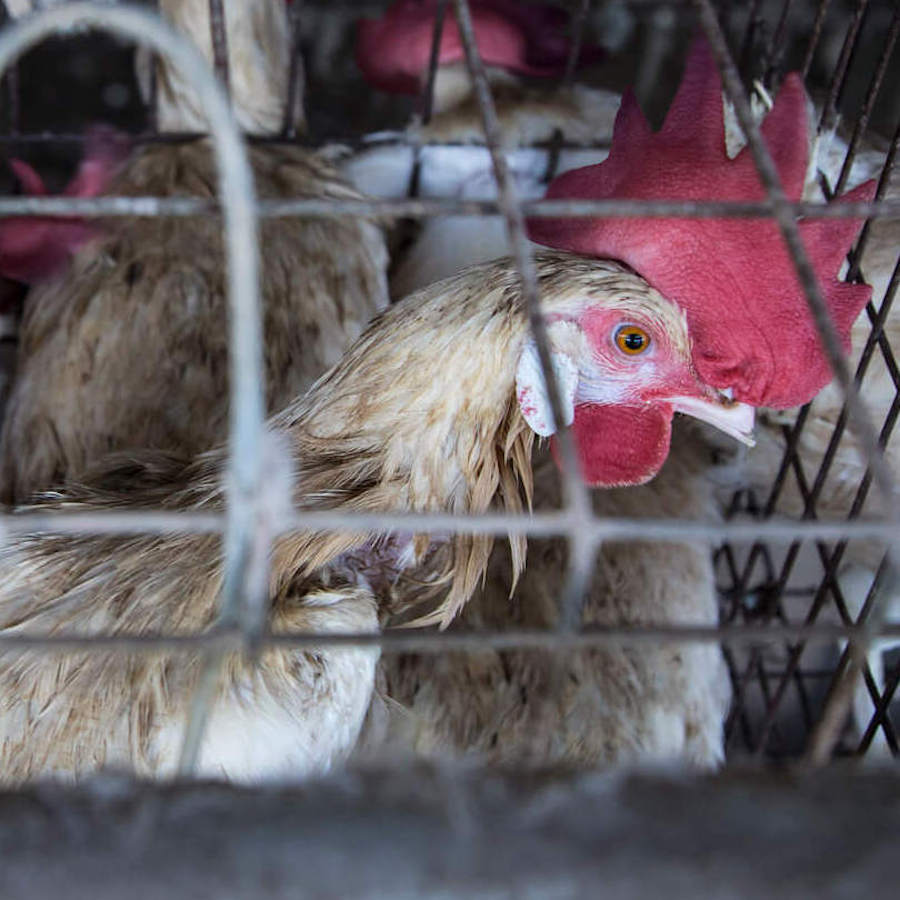 INDIA
We are working with hotels in Mumbai, India, to advance its transition away from eggs produced by caged hens. Hotels like Intercontinental, Four Seasons, St. Regis, and Radisson have already progressed significantly. We are also reaching out to egg producers to urge them to eliminate cages from their farms. Just this year, four egg producers have pledged to do so.

Picture: Animal Equality's investigation in egg farms in India.
Taking Action for Pigs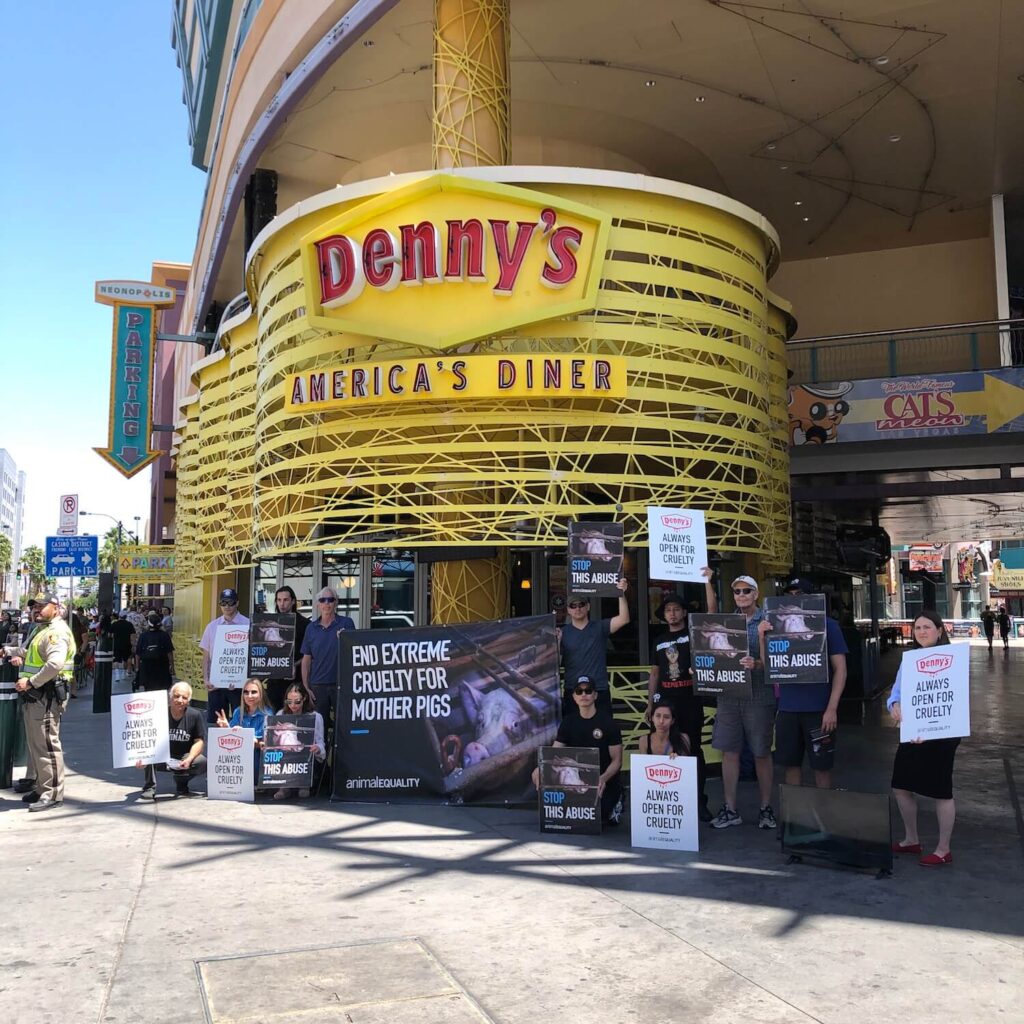 UNITED STATES
Animal Equality calls out American diner icon Denny's
Under the slogan "Always Open for Cruelty," our campaign against Denny's addresses one of the worst abuses to animals: the extreme confinement of mother pigs inside tiny cages. Animal Equality held a twenty-four-hour protest at its flagship diner in Las Vegas. Over a dozen protestors joined the efforts with signs and banners, while a mobile billboard drove up and down the most populated areas of Vegas for nearly 19 hours, displaying a photo of a pig trapped in a metal cage. With this and other strategic actions alongside volunteers and consumers, we call Denny's out for abandoning a decade-old commitment to end these cages in its supply chain.
Picture: Animal Equality and fellow activists protest outside Denny's flagship restaurant in Las Vegas.
Protecting Animals in Slaughterhouses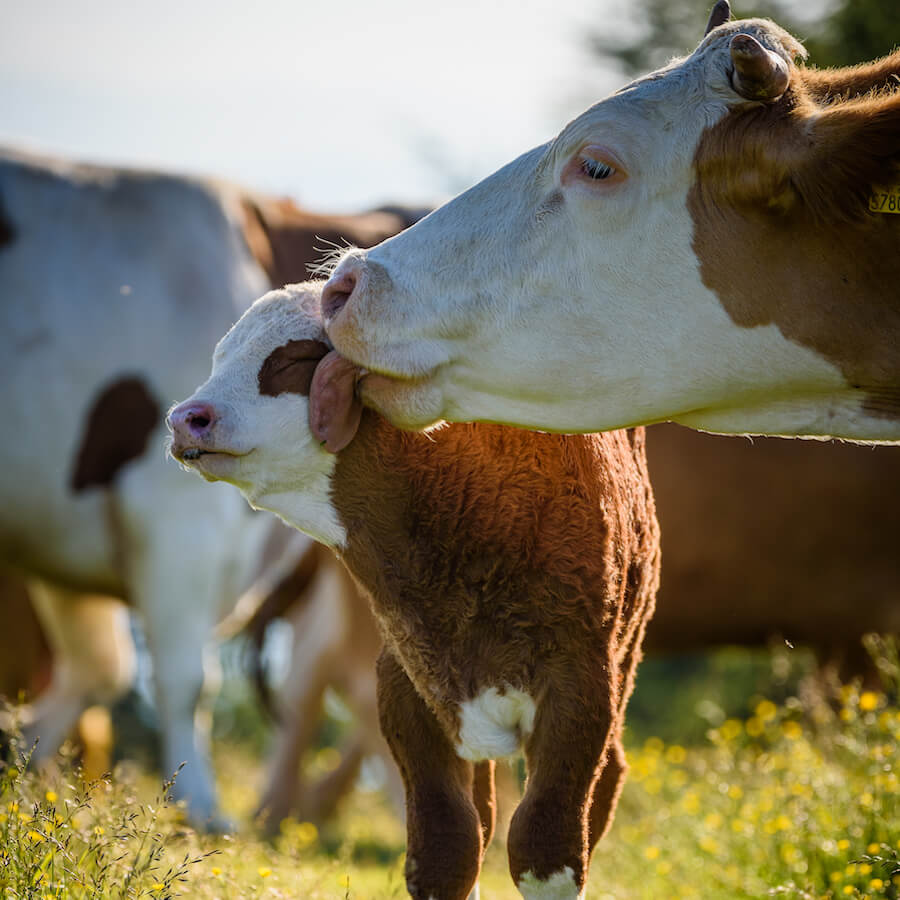 MEXICO
Thousands of animals are killed in unregistered slaughterhouses in Mexico City each year, facing violent deaths without stunning. That is why we took action to close down these unregulated facilities. Last February, the Congress of Mexico City passed our bill to require prison sentences for those operating clandestine slaughterhouses, impacting more than 60,000 animals.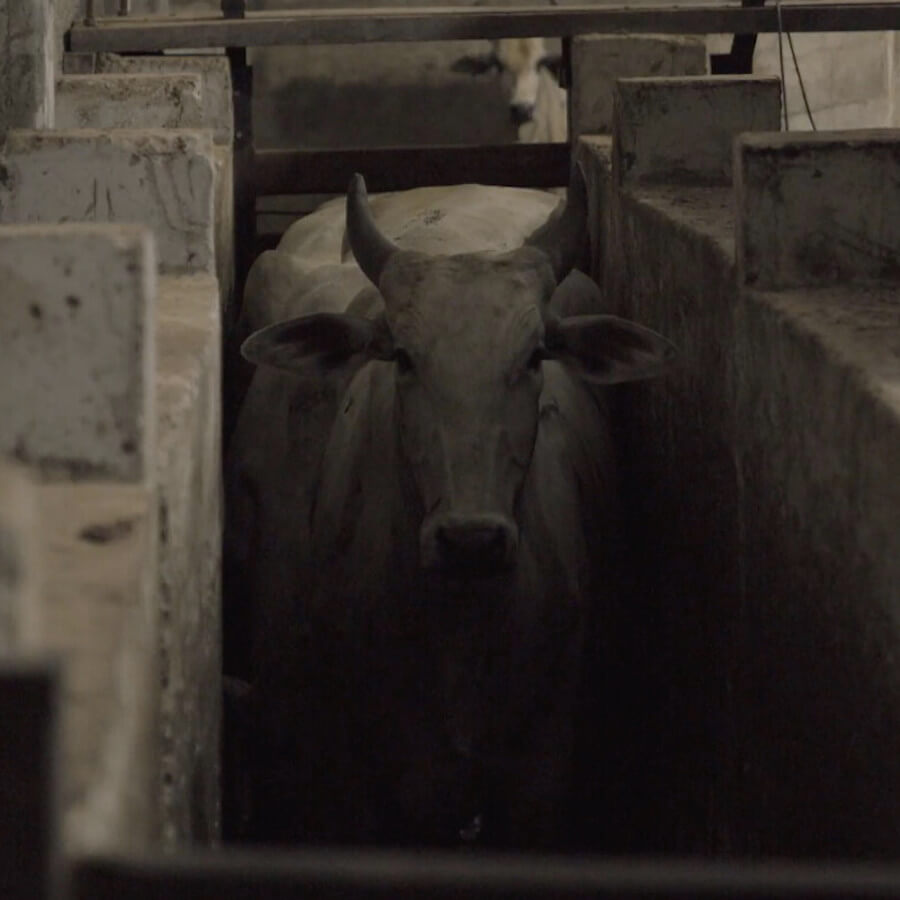 BRAZIL
As the Brazilian government gives slaughterhouses more power to regulate themselves under the Self-Control Law, we exposed what happens inside illegal slaughterhouses. Undercover investigators documented animal abuse at the time of slaughter and sanitary violations that pose a public health risk. The images serve as a warning about the dangers of deregulation. Together with dozens of other organizations, we've filed a Lawsuit of Unconstitutionality with the Federal Supreme Court to combat the Self-Control Law.

Picture: Animal Equality's investigation inside illegal slaughterhouses in Brazil.
Fueling Media Attention for Farmed Animals
Thanks to your continued support, our work for animals is reaching millions of people via television, newspapers, radio, and other worldwide media. This means more people than ever are witnessing the cruelty and learning about compassionate alternatives!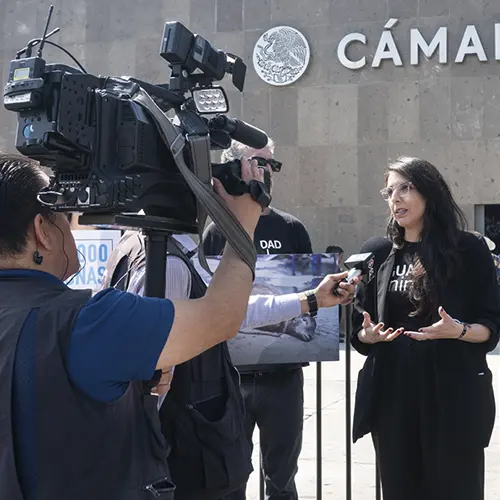 420+
MEDIA MENTIONS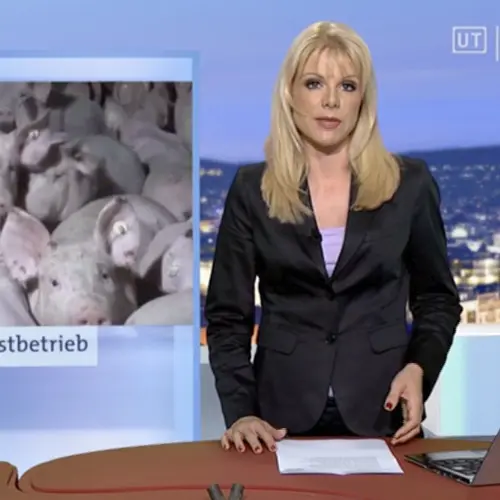 5.8+ MILLION

POTENTIAL VIEWS IN THE MEDIA
MEDIA COVERAGE OF OUR INVESTIGATIONS
The following news organizations have featured Animal Equality's undercover investigations and campaigns defending animals.








Indian media recognizes Amruta Ubale's work for farmed animals in the country
Amruta Ubale, Senior Director for Public Affairs at Animal Equality in India, was recognized by Femina Magazine as one of the leading women paving the way for a new India. She's been recognized for her courage and tenacity in helping farmed animals. Her tireless and compassionate work has paved the way for monumental successes, such as prohibiting the import of foie gras in India and the transport of animals across the Indo-Nepal border for sacrifice.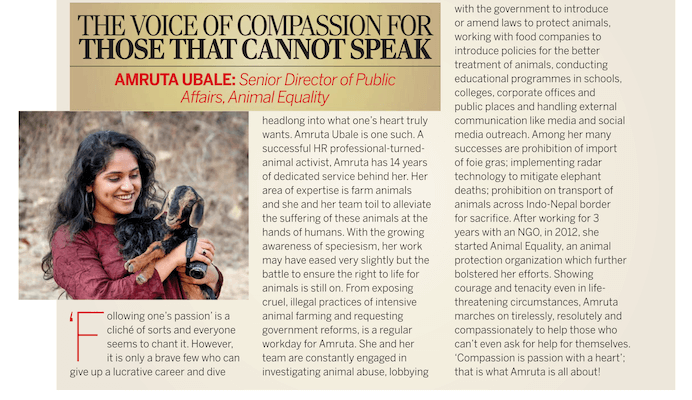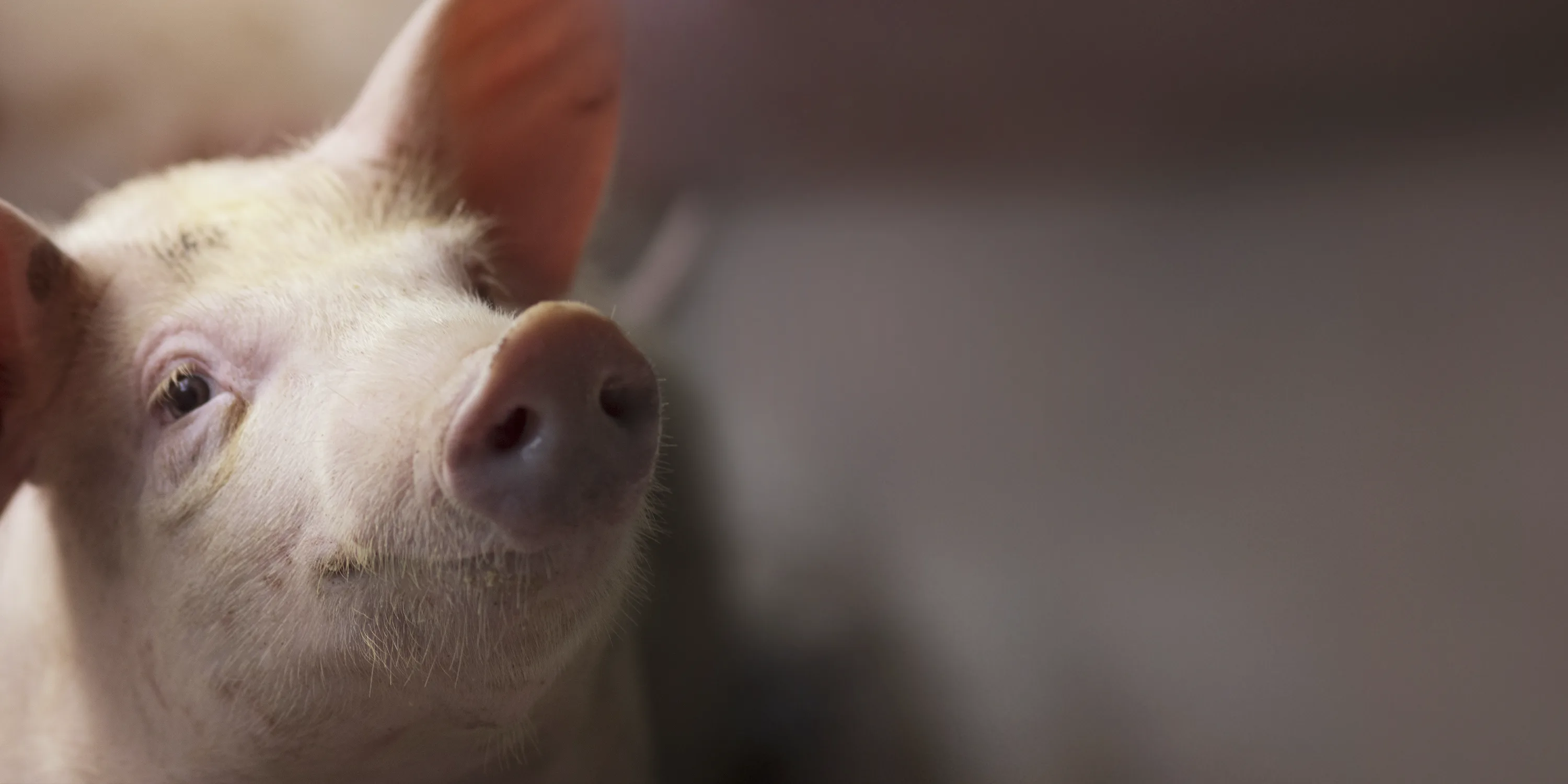 You Can Help Animals
YOU do your best for animals every day. That is why Animal Equality will continue fighting this battle against the powerful and corrupt animal agriculture industry. We need your support more than ever to continue changing the world for farmed animals.
Please join us to make 2023 a historic year for them!