Constitution of India on Animal Rights
---
Republic day honours the date on which the Constitution of India came into effect. A truly remarkable document in its own right, the Indian Constitution is the largest constitution in the world. Laying out a framework of laws and guidelines that help govern and direct the lives of over 17% of the world's population, the Constitution of India is vocal about the lives of the often neglected "neighbours" of humans - Animals.
As written in the Constitution, it is the duty of Indian citizens to protect the environment and be compassionate toward all living beings. The Indian Constitution accounts for the safety and dignified treatment of animal life and has provisions for animal rights just like the fundamental rights given to all its citizens. 
Article 21: The Fundamental Right to Life
Article 21 states that everyone has the right to life and cannot be deprived of life or personal liberty, unless established by law. The Supreme Court has stated animals have rights under this article during the famous Jallikattu (bull taming) case.
Article 51 A (g)
In the same ruling, the Supreme Court declared Article 51 A (g) of the Constitution to be the "magna carta of animal rights" in India and included the right to life of animals under Article 21 to value their lives as much as humans.
With the 42nd Amendment of 1976, Article 51 A of the Constitution laid down the Fundamental Duties of Indian citizens. Article 51 A (g) states that it is the duty of Indian citizens 'to protect and improve the natural environment and have compassion for all living creatures'.
Article 48 and 48 A
The Directive Principles of State Policy in Article 48 of the Constitution lays the foundation of animal welfare state policies. According to Article 48, the State shall aim to improve animal husbandry through a modern scientific approach, while preserving, enhancing, and preventing slaughter of cattle. Furthermore, according to Article 48A, added during the 42nd Amendment, the State endeavours to maintain and protect the ecology, forests, wildlife and the environment in the country.
---
---
Most Popular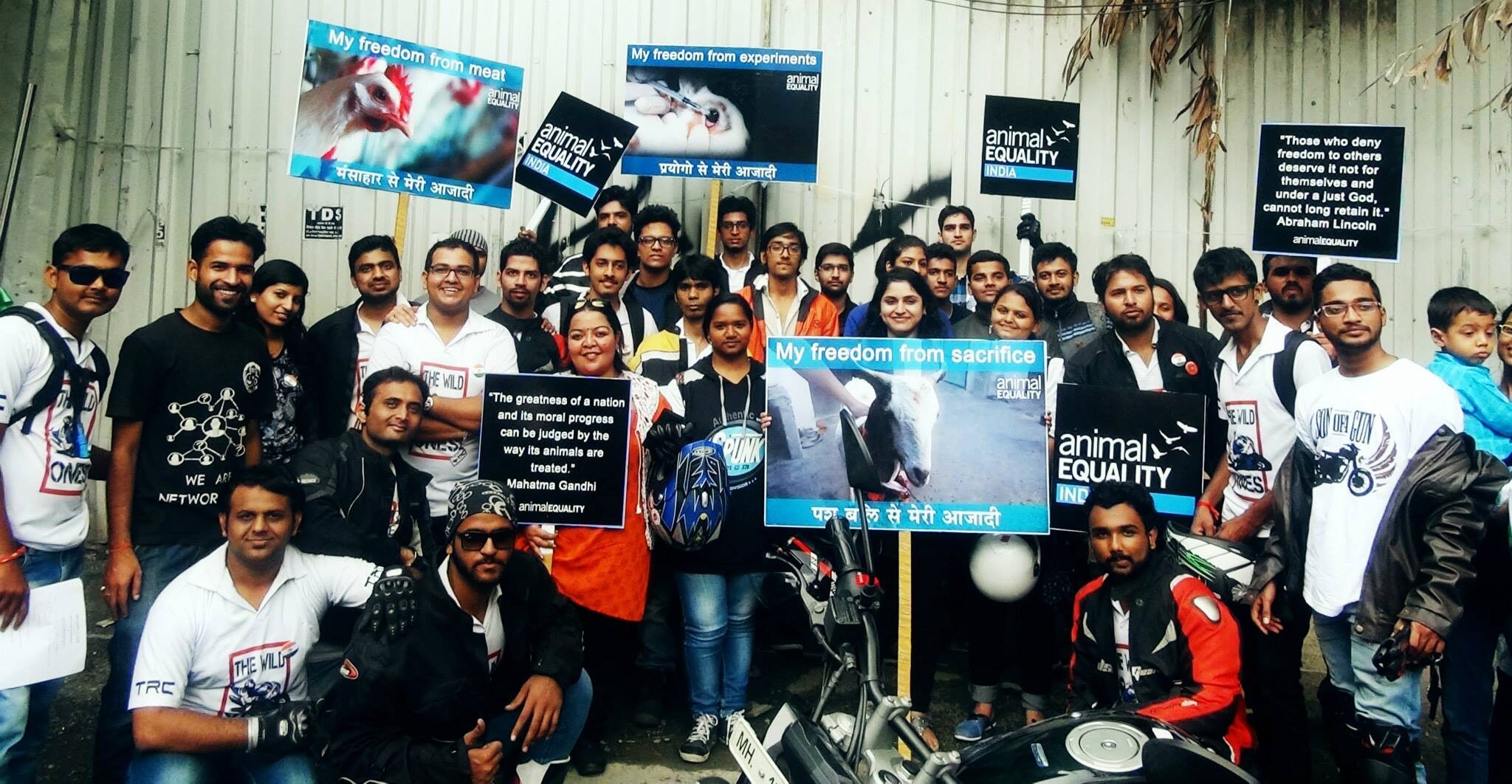 October 6, 2020
---
Today Animal Equality completes 9 years in India. We would like to thank you all for your support and each person who has been a part of this journey. Since its inception, Animal Equality has documented hundreds of farms, slaughterhouses, markets, etc. using the latest technology like drone and 360…

December 2, 2020
---
Animal Equality investigated several chicken farms and meat markets from Feb 2019 to Oct 2020 in Maharashtra, Gujarat, Andhra Pradesh and Telangana which are known for their chicken production. THE FINDINGS: It is a standard practice to give feed laden with antibiotics to grow the bodies of chickens unnaturally…

July 3, 2020
---
A new strain of H1N1 swine flu has recently emerged on a pig farm in China and scientists are concerned that it has the potential to become a pandemic virus. THE DETAILS: According to a study published in the Journal of the United States National Academy of Sciences, the virus (which has…